Bleedingblackwood is a solo artist from Berlin whose act spans the space between torch songs and spooky cabaret. He has the voice of an angel but I was put off at first because one of the strings on his guitar made an annoying buzzing sound when I made my entrance. A fret needs work there. (File under: problems only classical guitarists have). But technical grump aside, I warmed to the show as the set went on – he's a talented multi-instrumentalist and did I mention the voice?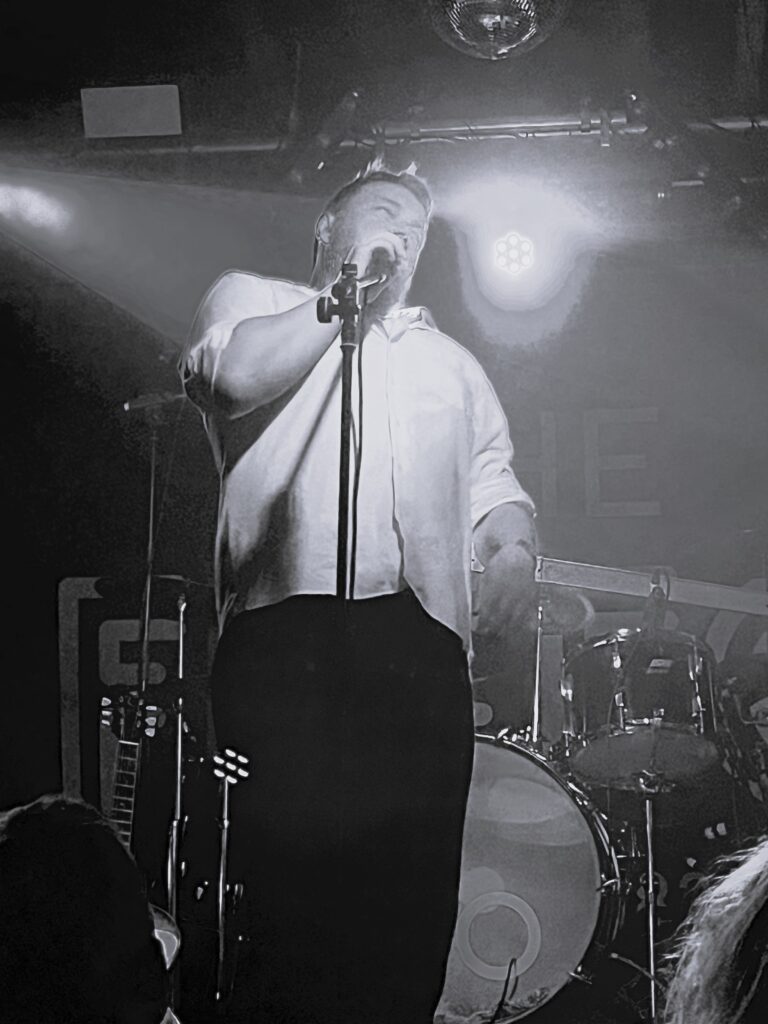 Kristeen Young also does a performance art/spooky cabaret type act. Her voice is more than a little reminiscent of Kate Bush – this a dangerous path to tread, but she pulls it off. Between the costume and the lively performance, she puts on a compelling show. I also liked the songs very much and was 100% on board until she said that her new album is about a serial killer, and I have no tolerance for that trope these days. That is a pity, because the artwork on her album is gorgeous and I might well have bought it otherwise. But that's a me thing, the material is genuinely very good, as is the live show.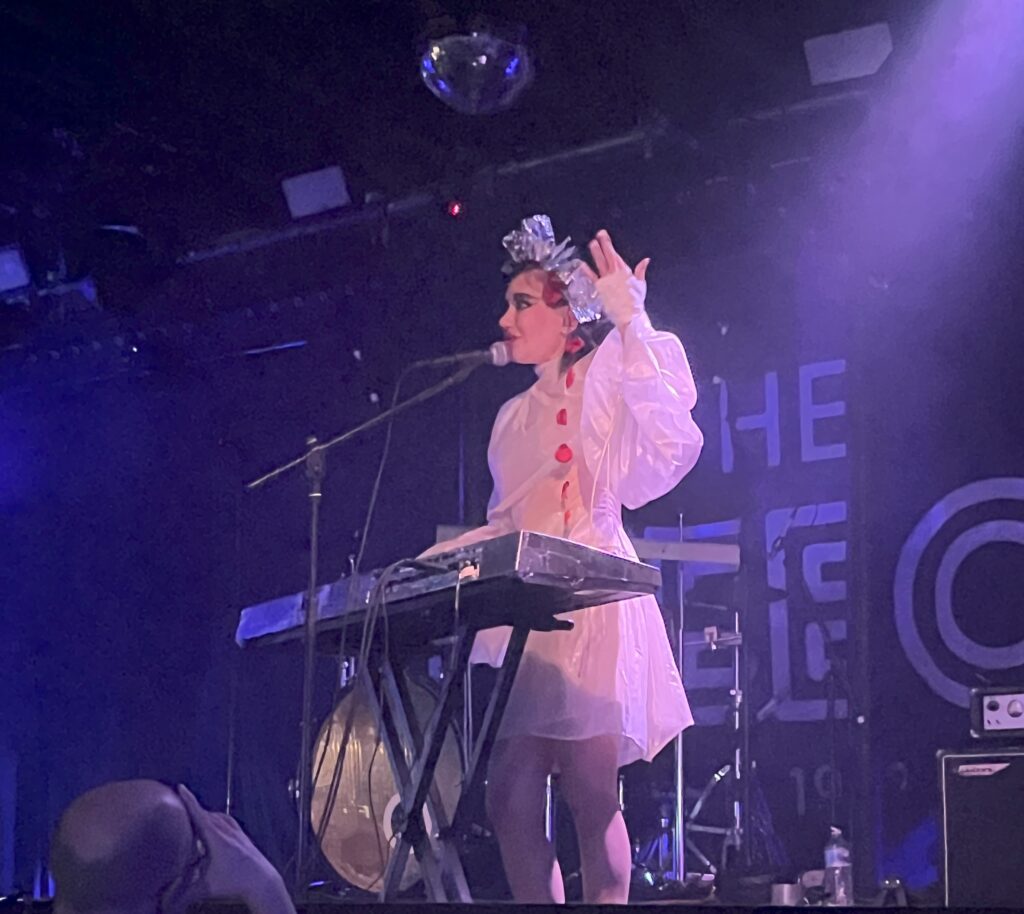 I last saw Miranda Sex Garden in 1993 supporting Eintstürzende Neubauten and they have the dubious honour of being the loudest band I've ever seen (possibly being overtaken by A Place to Bury Strangers in May, but here in the future I have adequate ear protection).
In my mind they are quite a big act and I was afraid they'd sell out the relativley small venue, but the Fleece was less than 1/3 full. They really deserve better.
Miranda Sex Garden (and their alter egos Medieval Bæbes) are one of the many bands I don't listen to nearly enough, but I'm 100% on board with the niche they inhabit – Is it ethereal? Is it industrial? Is it goth? Is it faux medieval/neofolk? It doesn't matter. I'm also a sucker for any band that uses violin, and that has that many members on stage (6, if you're counting).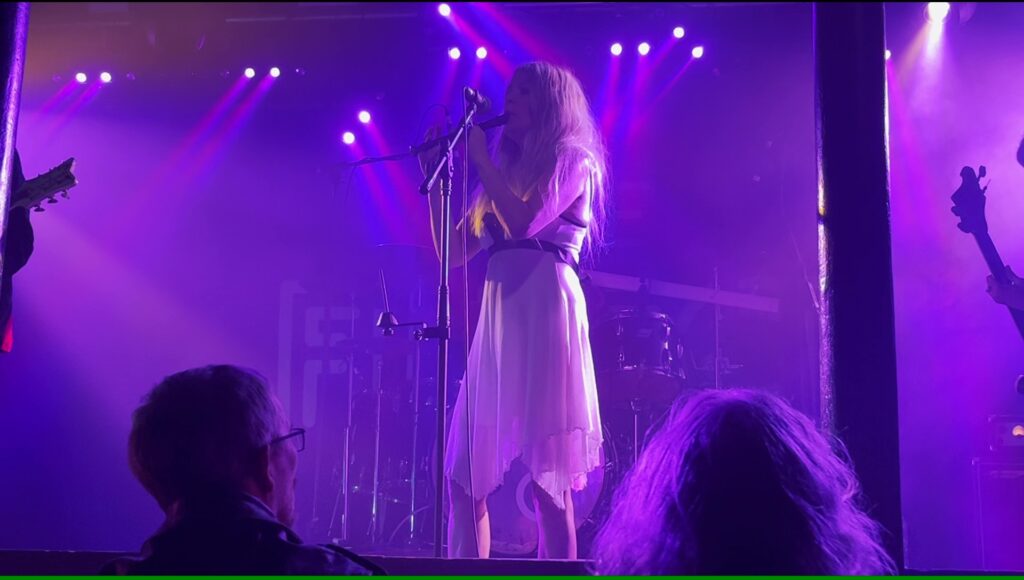 Tonight's performance started out fairly down-tempo but gathered momentum as it went along, and by the end the audience was completely caught up in the wall of sound. The set included some tacitcal use of feedback (something else that can be unpleasant in the wrong hands, but not in this case) and the singer doing a quick costume change during an instrumental interval – not something one is often treated to in this venue!
I had a great time – the three acts complemented each other nicely (I do love a thoughtfully curated lineup) and the between-bands soundtrack was The Virgin Prunes, and I will not leave it another 30 years (!!!!) before I see Miranda Sex Garden again.