I go through the gates of the Centrum Ranimacji Kultury, and I am home.
Return to the Batcave is my favourite festival and the highlight of my year. Centrum Reanimacji Kultury is my literal happy place – an underground DIY venue with tons of character and great gaffitti, the likes of which we just don't have in the UK any more. Everyone at the festival is incredibly friendly and supportive – there is such an amazing sense of community. There is yummy vegan food on site and the queue for the bar is never too long, so food and hydration are never a concern. Not a word of exaggeration, last year it saved my life.
There was a last-minute cancellation (as far as I can tell, literally while I was in the air) – Pilgrims Of Yearning (who I had been looking forward to seeing very much) tested positive for Covid and couldn't make it. I twas too late to find a substitute band; instead, the remaining four bands played extended sets. While it was sad about Pilgraims of Yearning, getting to see more of all four bands was a definite bonus.
What's this? We are almost running to time? No chance to greet everyone I know before the bands start? Have I stepped into an alternate dimension?
The festival got off to a promising start with KĀVE, a postpunk/new wave-y act who sing in Polish. They're a relatively new band (I listened to a few of their songs on Tuesday) – a female-fronted four-piece (vocals, guitar, bass and synth). They started out just OK but built momentum as their set went on and they had the crowd dancing. The final song was very good indeed – one to watch. Having listened to them some more this week, I have to admit to liking them better recorded.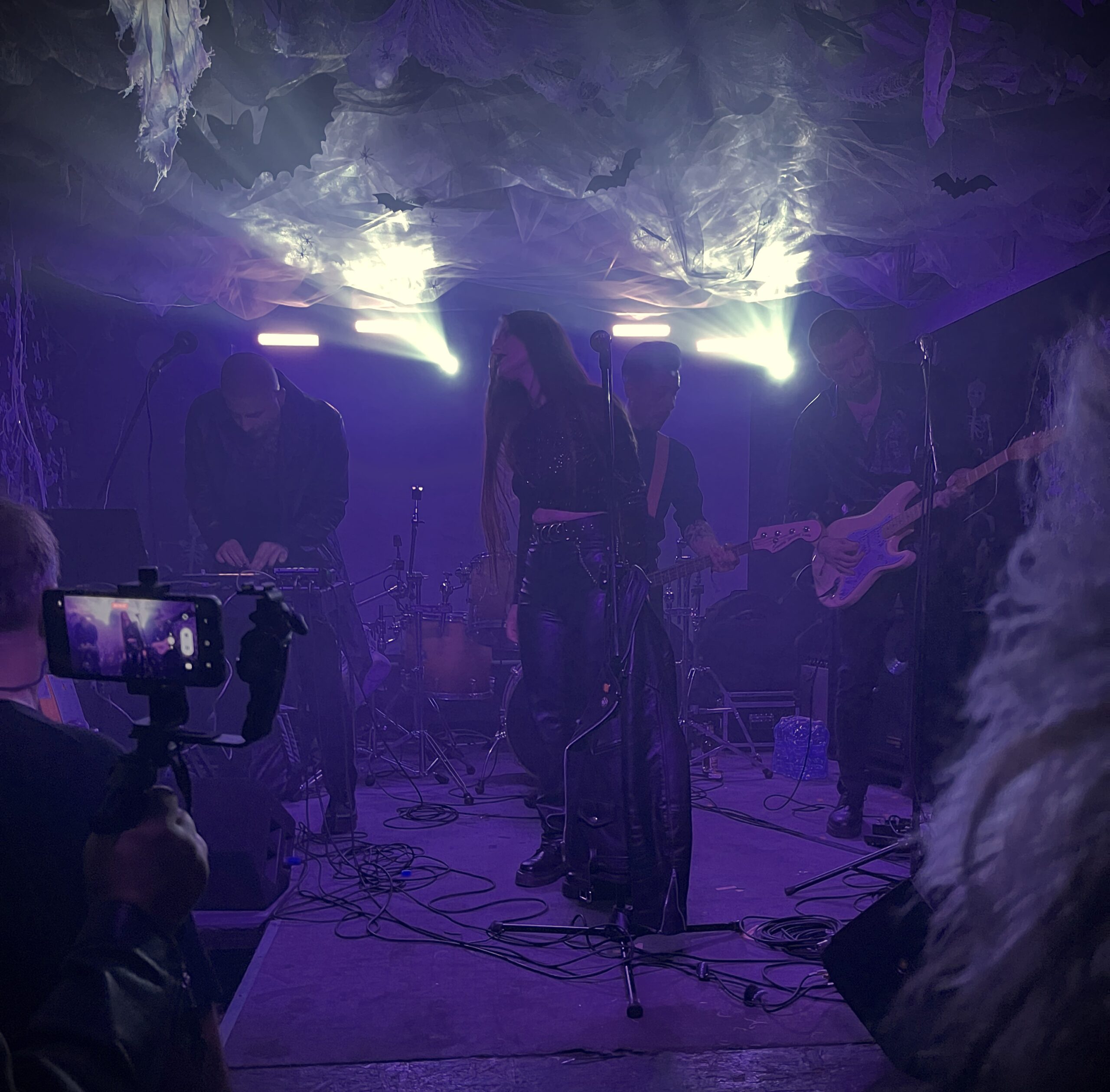 Night Hexe are another band I only got round to checking out specifically for the festival, earlier in the week. They're a two-piece female-fronted melodic deathrock outfit which grabbed my attention. The live show was better – the singer has a good stage presence and the show features a costume change halfway through. I got chatting to them on the merch stall afterwards and they're lovely people. I've listened to them some more this week and it's really growing on me.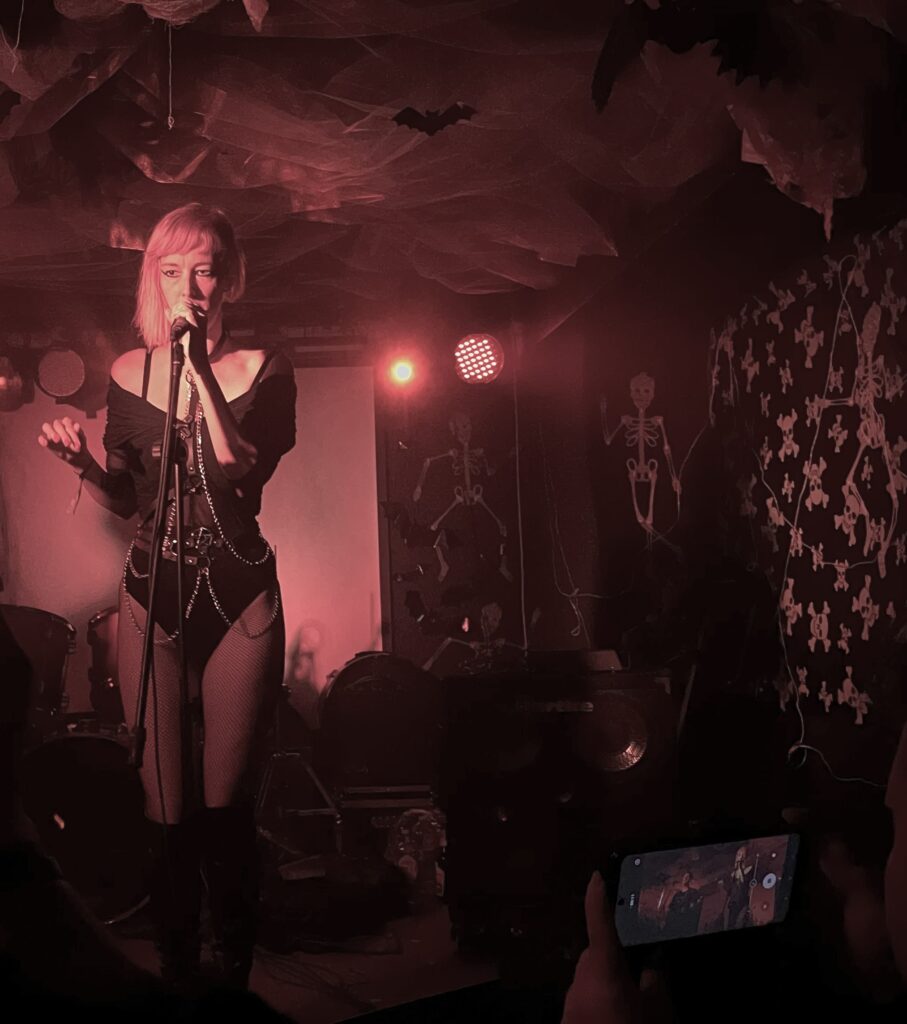 There was a change of tempo with The Last Oath (France, 3 piece, and the first band of the festival with live drums). I got the album as part of my Bat-Cave Productions subscription (if you aren't a subscriber, you should be). While I haven't played it as much as I should have, I like it a lot. Live, they put the "rock" into deathrock. They did my favourite track, "Down to Abyss" so I was happy, and a number of new songs from their forthcoming LP, which I eagerly await.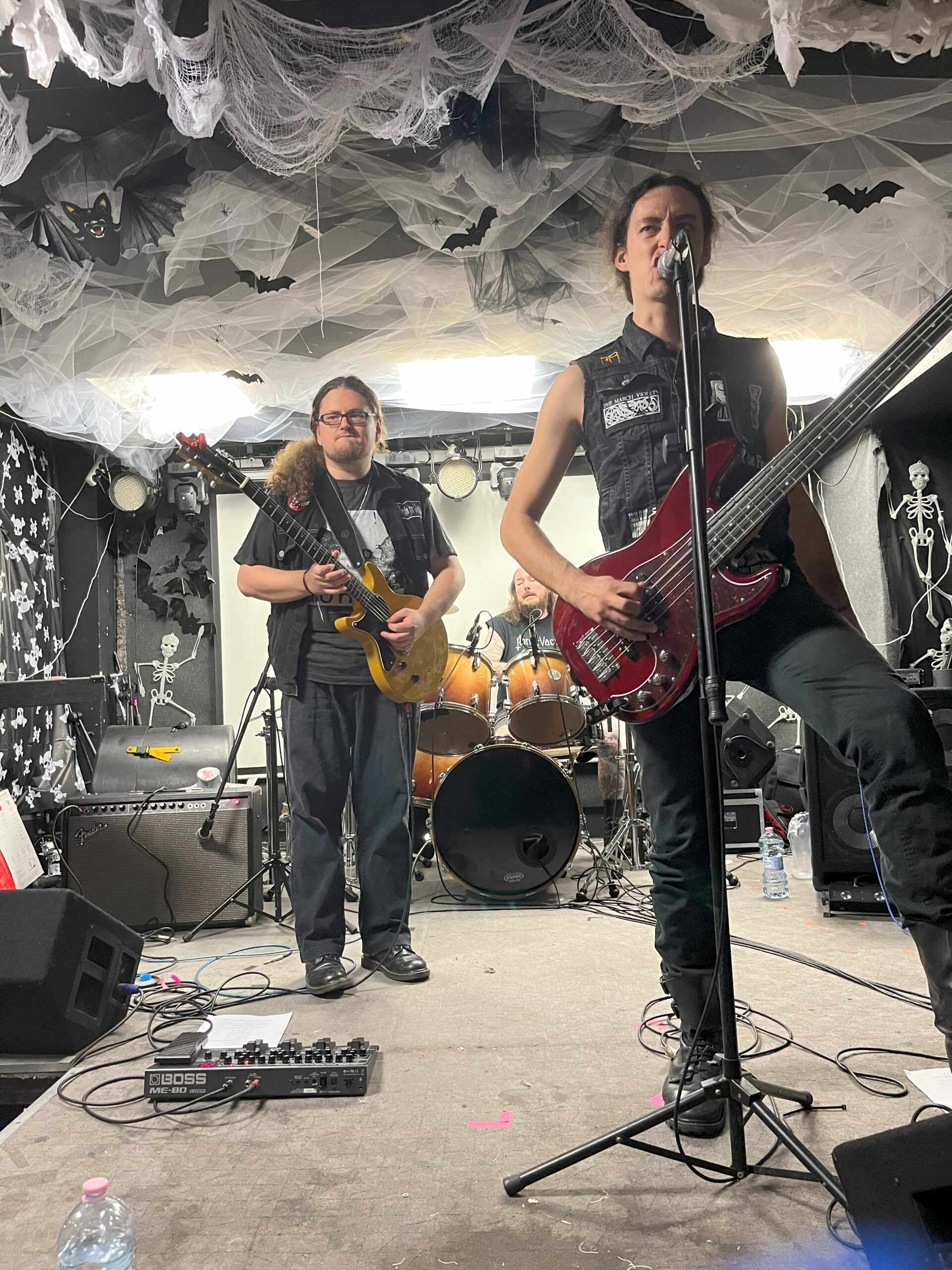 Order89 took us in another new direction. Recorded, they're a typical mostly guitar based French cold wave/postpunk outfit – this is not a criticism, it is very much my thing. Live they are something else altogether. It was just insane – pounding, driving rhythms. Barely controlled mayhem. I was so completely caught up in the moment and busy dancing that I failed to take any photos, and I think I was not the only one.
To the surprise of no one, a fantastic start to the festival. Band gear was taken away and the DJs set up and we danced till dawn.