Project Genrefluid: Hot on the heels of my return from a weekend of deathrock and postpunk bands, I'm hot-footing it across Bristol to take in some EBM goodness. Four bands on a Sunday night? That calls for nearly festival level endurance.
Dimethoxy is a local-ish act from Cardiff. I went in cold – all I knew is he's one of the DJs at Cardiff's goth/industrial night. The sound is a crunchy industrial with the sort of growly vocals that put me off metal. But the beats were pounding and I danced a lot. The final song was too crunchy and too high bpm for me but otherwise I had fun.
Verdict: not quite my thing but good at what he does.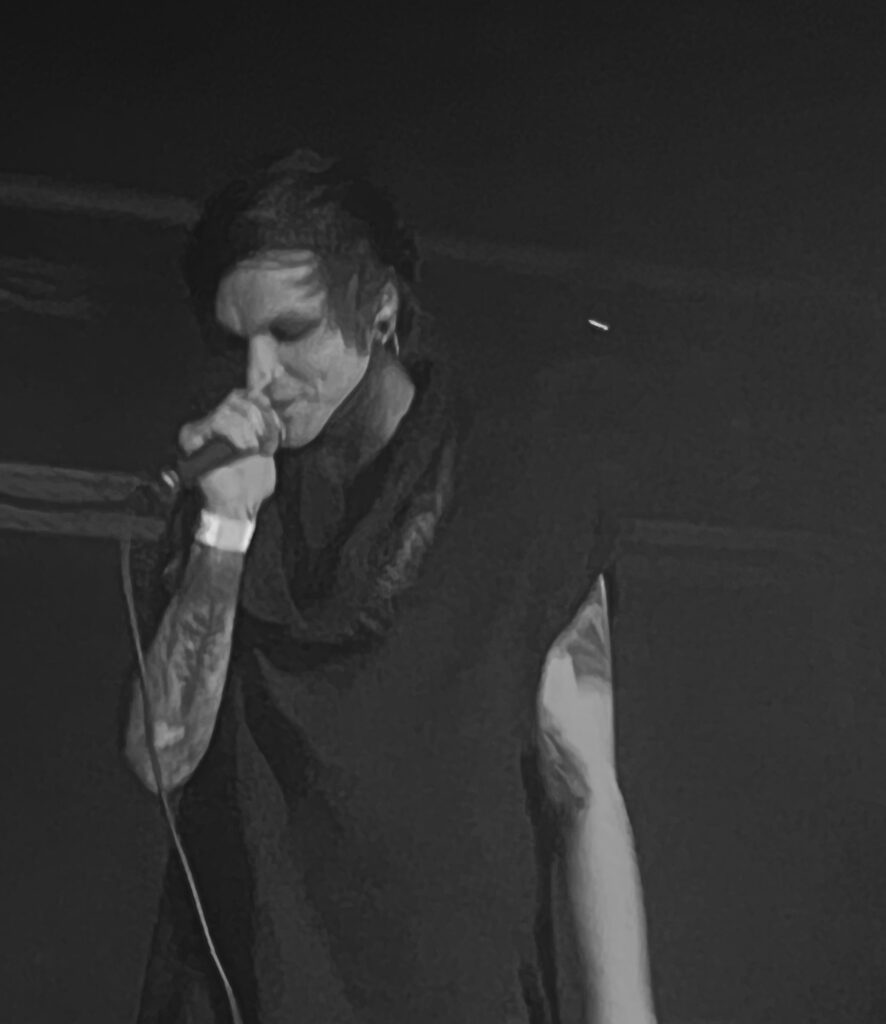 I caught Astari Nite supporting Clan of Xymox right here on my birthday last year – a solid performance was plagued by not-great sound. I'm moderately fond of their stuff so was willing to give them a second chance.
They were better this time – I never noticed before that the singer's voice sounds a bit like Rozz Williams, especially when singing the line "on your deathbed". The (backing) synth is way lower down in the mix than on the albums, so they have a more deathrock-y sound tonight. I approve. They were the odd act out for the night, though, as the others brought such high energy dance beats. They remain in the "I will see them every time they come through town but wouldn't travel to see" category.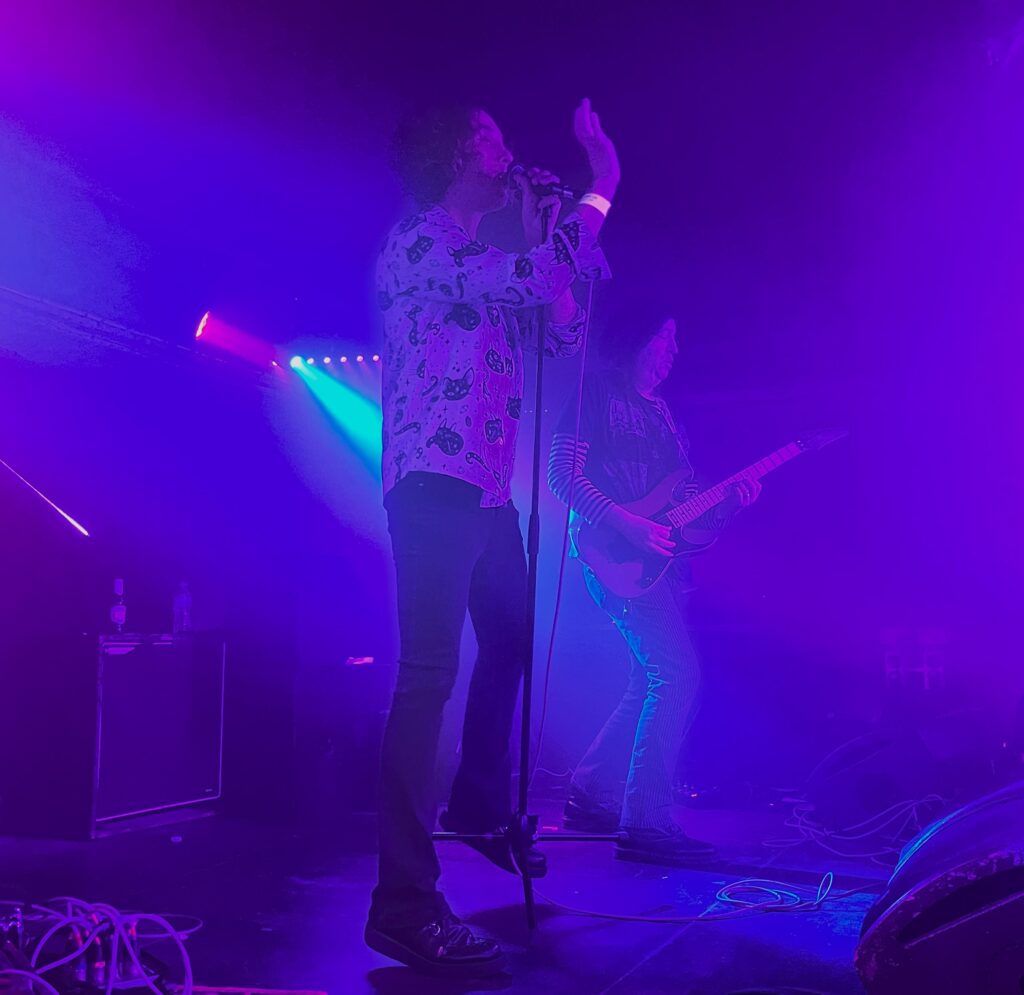 This is the third time I've seen Auger (all at the Exchange too). They're always good and were the main draw for me tonight. The first time I saw them live I thought I wouldn't listen to them much but I was wrong about that too – and not just on my running playlist.
I don't know what happened in the months since I saw them last, but the show is next level in intensity. Even though I was standing right in front of the drum kit I could appreciate that the vocals were better than ever. They weren't previously on my list of bands that really hit me in the feels, but they are now. Dark Clouds was somehow gut wrenchingly sad and joyfully life-affirming at the same time. How did they do that? The life affirming part is helped by being in a room full of people singing and dancing along, of course. But still.
Oxygen is my favourite, so I recorded it. The sound isn't great because of being parked in front of the drums, but the visual will give you an idea of what went on.
Up to now, I had placed Solar Fake strictly in the generic German EBM outfit category – sure, their songs are catchy as all hell but interchangeable with any number of any acts on the circuit. Even so, I had to admit they would complement Auger on the bill really well.
Mea culpa. They blew me away. Live, they are far from generic EBM. Sven looked so happy to be on stage, which would have been infectious even if the music had been less intense. He valiantly battled through the heat and lack of air and still looked like he was having the time of his life. The live drums added to the pounding, driving nature of the soungs and I bounced around like a loon for the whole of their set. Sheer, unadulterated joy.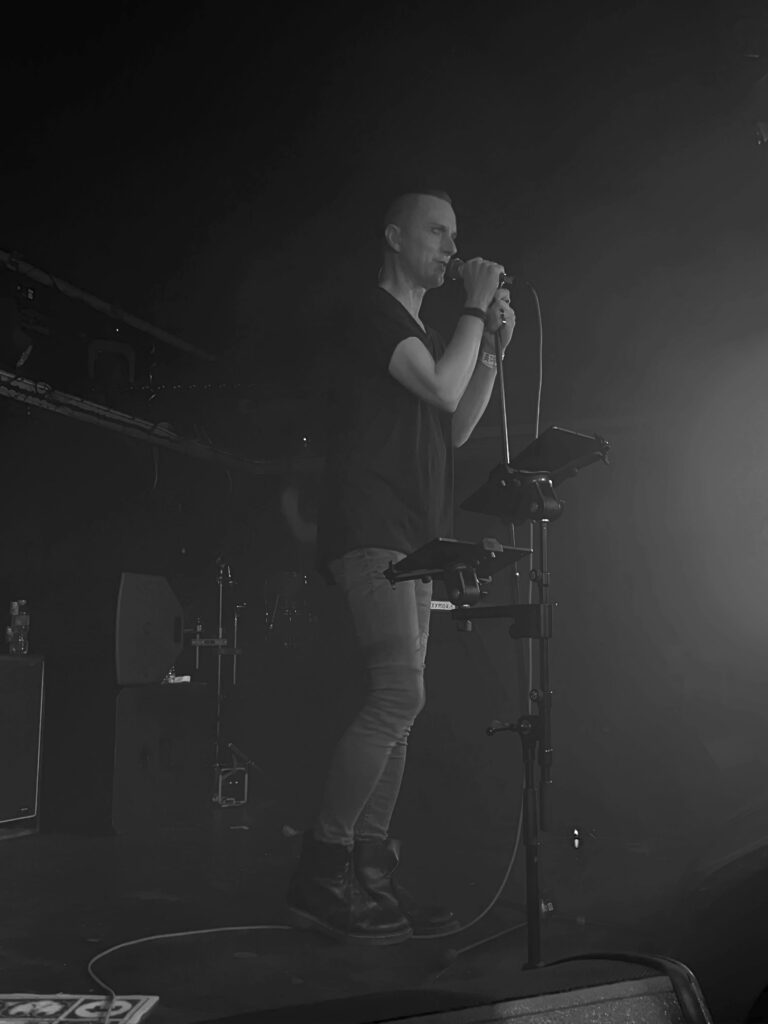 They rolled out a brand new song from the forthcoming album, "Disagree". I captured it on video. Again, while the sound suffers from being drums-adjacent, it gives a flavour of the performance. Keep in mind that this was the most sedate, laid-back tune in the whole set.
Verdict: Went in a sceptic, came out a convert. With very sore feet. Even if you're EBM-agnostic, they're worth seeing.
This is exactly what is so great about at small venues – tonight's entertainment cost me the princely sum of £20, for four bands, three of which were "name" bands. I wasn't sure about Solar Fake but for that price it's worth taking the chance. Plus I got to say hi to the singer from Auger and tell him how much I enjoyed the performance, which you just don't get to do at bigger shows. Seriously – tell the people who move you why they are special, it means the world to them.