Barely had I recovered from my night of EBM bangers when it was time to head out to a punk rock show.
Real Life (TM) kicked the stuffing out of me last week so I went in to all three support bands cold. I read the brief bios on the Facebook event, though, which intrigued me enough to turn up early and check them out.
First observation: my, there's a lot of people here already. The punk scene can draw a sizeable crowd on a week night. The goth scene could learn a thing or two from this. Two of the bands are local, but still. The punk scene is however like the goth scene in that all ages from 17 to 60 are represented.
Next observation: I've not been to a gig at Rough Trade before – it's another venue that's not a lot bigger than the ground floor of my house with a professional sound system. It's adequately low-key and DIY. I liked it a lot.
TOWER HARRATZ are a local act described as political melodic punks. That's an accurate description. Good fun, would (and probably will) see again.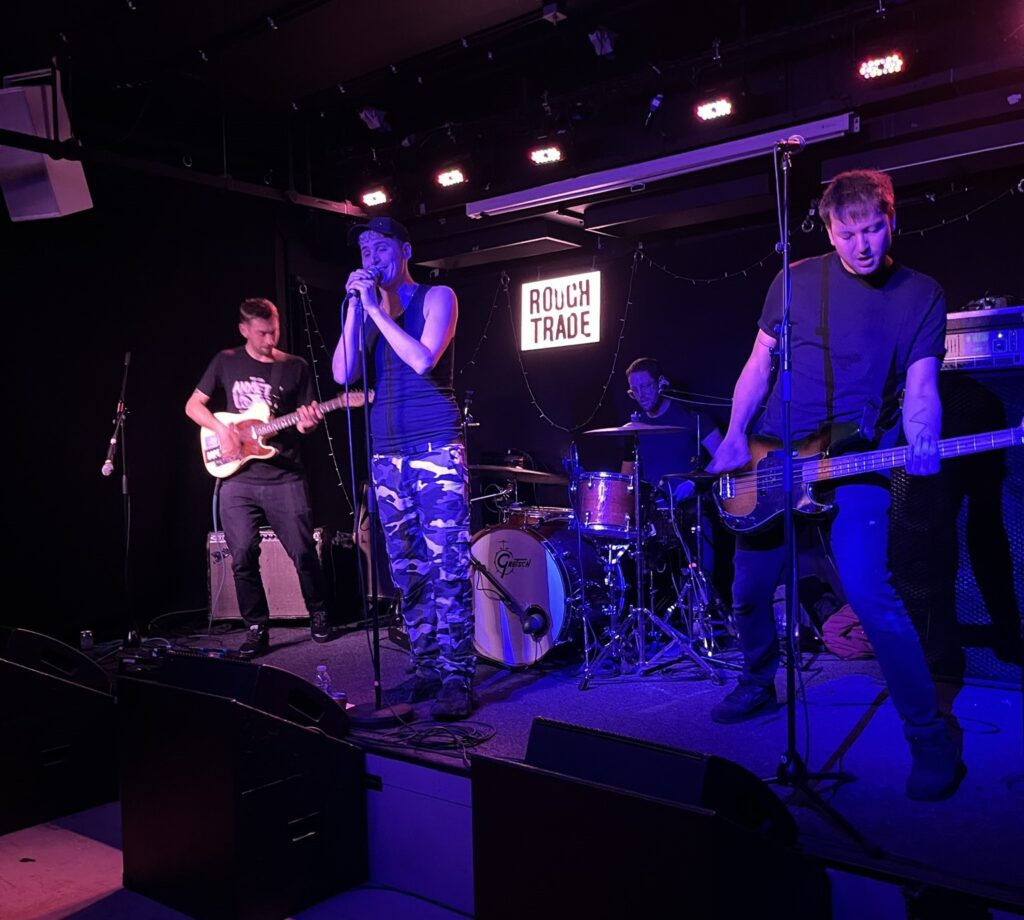 KENO were billed as heavy post punk based in London. Heavy is often not my jam, but I was willing to be persuaded. As it happens, I had a really bad day so their brand of fast, heavy hardcore was exactly what I needed. It helps that the drummer is very good indeed.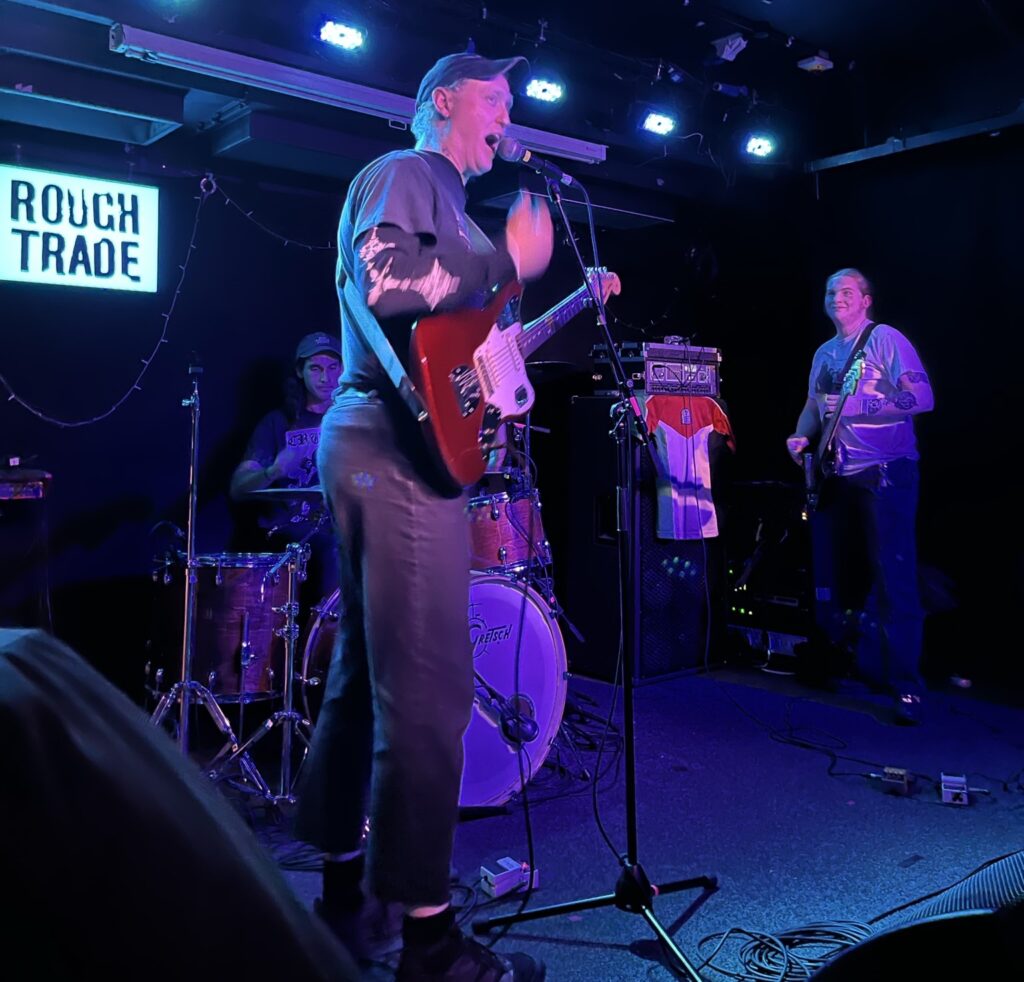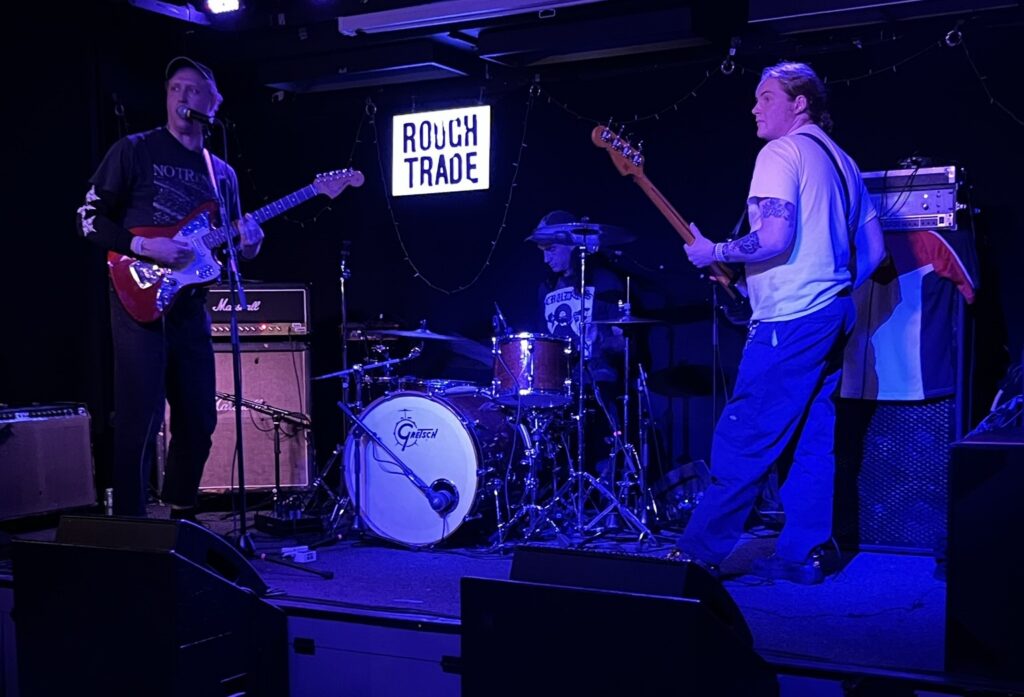 EVA (Granada / Bristol) were billed as Darkwave Punk. As you can imagine, that got my attention. I was impressed – high energy melodic punk with a very treble-y guitar high up in the mix played through several effects pedals . For the last song they all traded instruments and the bassist sang us a more than passable rendition of Pet Sematary. (Note: I really like the original, so that's not easy).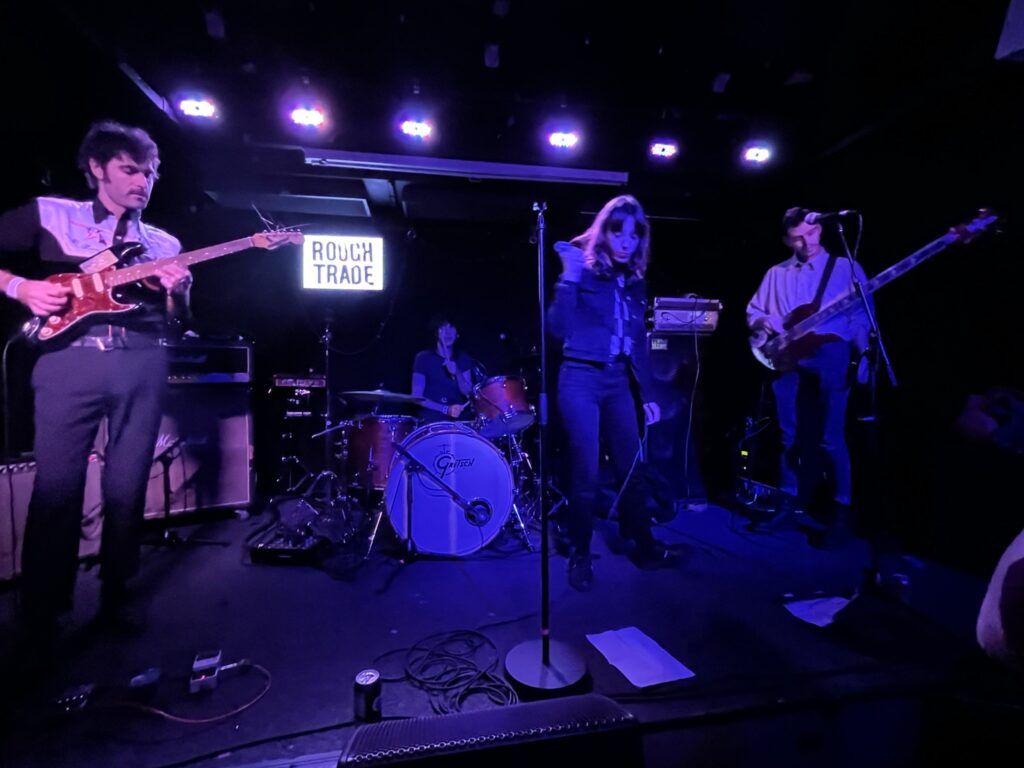 The band I came out on a stormy November evening to see is, of course, HOME FRONT. They're a recent discovery for me but I fell in love on first listen. Hailing from Edmonton, Canada (by Prairie standards, practically next door to where I grew up), they're an incredibly infectious post punk outfit with more than a few shades of The Cure (according to the people I discovered them through) or straddling the space between Joy Divison and New Order (according to me). I've heard positive things about their live show from my contacts in Toronto.
They. Were. Amazing! Live, it's pure punk rock (with synths). The singer brings an almost unbelievable amount of energy to the stage – lots of kick jumps, standing on monitors, and general mayhem. I'd never listened to the lyrics of Overtime before and didn't realise it's about the opoid crisis – oof! Actually clocked up more steps bouncing around than I did to Solar Fake (which in turn was A Lot), who had a longer set.
I'm lacking in pictures and didn't take any video for two reasons: I forgot to charge my phone before leaving work, and most pit! The usual rule about having too much fun to take photos applies.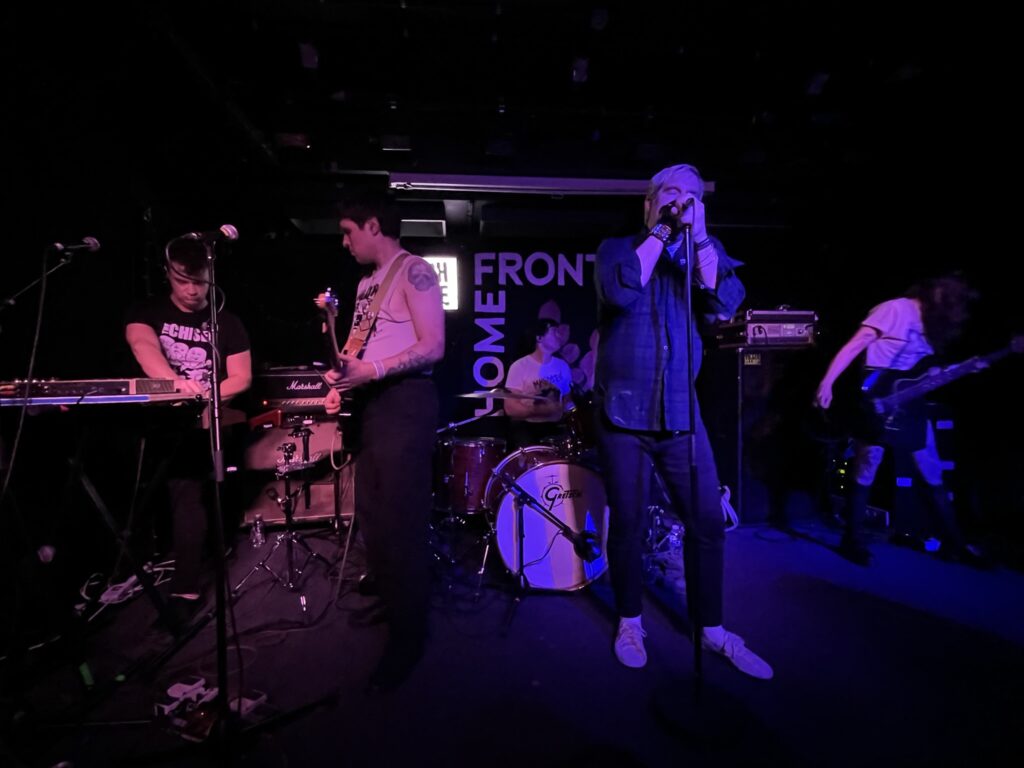 Quality of the show notwithstanding, you can't go wrong with four bands for a tenner. I've said it before but it bears repeating – get out and support your local scene and venues.
But it wasn't only quantity. There was not a dud in the lineup. Every band brought their own unique style but the bill fit together well.
Tonight's lesson is twofold: 1. Punk rock makes everything better. 2. I don't go out to enough punk shows. That will be remedied.