Lord of the Lost with Esoterica – The Thekla, Bristol – 24 September 2023
Sunday saw me venture way out of my comfort zone, to *gasp* a metal gig. I wasn't a huge fan of Lord of the Lost but I'd heard good things about their live show and it's not going to be possible to see them in a relatively small venue like the Thekla for long.
The gig was sold out and I was nowhere near the front, so there are not a lot of photos. Plus I was having too much fun – the amount of photos I take is inversely proportional to how much I am bouncing around.
I was dreading a support band at a metal gig, but Esoterica were not bad at all. Their visual presentation was not my bag (a row of guitarists headbanging in unison does nothing to me) but the sound wasn't too many degrees of separation from my jam – I had them pegged as a heavier version of Dreadful Shadows even before they pulled out a cover of True Faith – not as good as the Dreadful Shadows version, but not a travesty of the source material either. So they did exactly what a support band shoudl do – entertain the audience, warm us up, but not upstage the main event.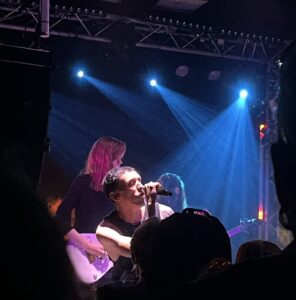 At this point, Lord of the Lost need no introduction. I came to them in a roundabout way, through Wisborg (perennial favourites of mine) supporting them on a recent tour in Germany.
LOTL have been described as a metal band for people who don't like metal. Which is me.
Obviously, since they did Eurovision, they are really good at aesthetic and performance, so I went in with Expectations. It's easy to knock 'em dead when you have the costumes, props, lighting etc of Eurovision behind you. There's not room for any of that at the Thekla – the show would succeed or fail on its own merits.
And such merits they were. Oh. My. God. This is a front runner for "most surprising performance of the year". There's good, and then there's wildly, euphorically, please-don't-let-it-end fun.
Chris is one hell of a showman, and the band adapted perfectly to the size of the venue – no mean feat when they are playing venues of various sizes on this tour (and their recent support slot for Iron Maiden will have got them used to stadia).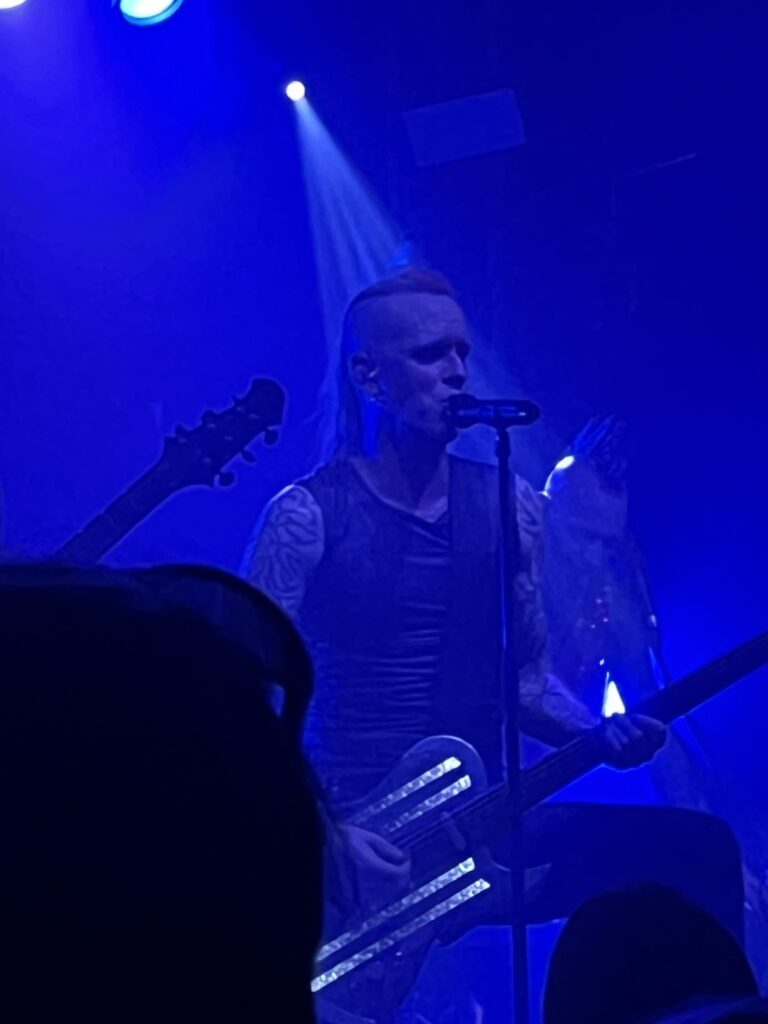 They did almost all the songs I was waiting for. (with the absence of Cha Cha Cha). I disliked Leave Your Hate in the Comments until Chris told the back story – this was the emotional part of the show, wehre he talked about how great their audience is so diverse and how they got (and still get) a lot of abuse for not fitting in to one narrow genre of music and image but well, they did get somewhere by doing their own thing. (The song was also better live, and now that it makes sense I am warming to the recorded version). They played for an impressive hour and three quarters without a break for the encore. The show started out solid and just got more interesting and intense with every track. Did I find myself jumping up and down singing along with my friends? Absolutely!
Since the show I have listened to the Blood and Glitter album a lot, and there's more to it than I picked up on a casual listen. It should be a mess of competing styles, but the songs are solidly constructed and arranged. Now it's on replay in my head as well as on my phone.
So. Went in with the attitude of "go on, impress me" and left a convert.
The tag line of this blog is "finding the beauty and fun in music and books", and this gig is absolutely a case in point – I not only thought it was tremendous fun, I found it moving in parts and generally life-affirming. Art doesn't have to be High Art or part of some externally-curated canon to speak to your soul.