This was the start of a bumper week for gigs at small venues in Bristol. More reviews to follow soon.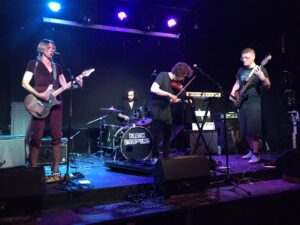 Shoun Shoun are a local act. I last saw them supporing The KVB back in January. At the time I thought they hadn't decided what kind of a band they were and were trying to do too many things at the same time – indie rock, psychedelica, electronic/avant garde. This time round I found they are still trying to be too many things at once but are less of a mess than before. They're all competent enough musicians and the drummer is excellent, but the songs don't really go anywhere, and any act with a synthesizer and electric violin ought to be a lot more interesting than this. Still I've seen (much, much) worse support bands and they do seem to be on a steep learning curve.
I have to make a confession here. I nearly didn't get myself out of the house to go to this gig. The show was free admission so I didn't have to make a decision until the last minute. I gave the latest album a spin in the afternoon and it was better than I remembered, so I decided to go. I made the right decision – they were utterly amazing.
On album I describe Black Doldrums as "like a heavier, more driven KVB" but live they are something else altogether. They are louder, and the sound is much heavier. It is a relentless, pounding set completely driven by the drums (the drummer is an absolute powerhouse and everyone's new hero/crush), making the live show a whole new level – nay, whole new universe – more intense than the recorded material leads you to expect.
The drums along with the pounding bass line complement rather than overwhelm the guitar and vocals. The guitarist put lot of effort is put into making artful feedback (which is more difficult than it looks and is a different skill set on top of actually playing guitar), and the set ended with the guitar left onstage feeding back – the best outro I've seen in a long, long time.
Have I mentioned it was RELENTLESS? Such an amazing gig. If you get the opportunity, definitely go see them.

I got to chat to them briefly after the show – they are also lovely people. There was a small album purchase accident at the merch table (admission was free, it would be rude not to, right?)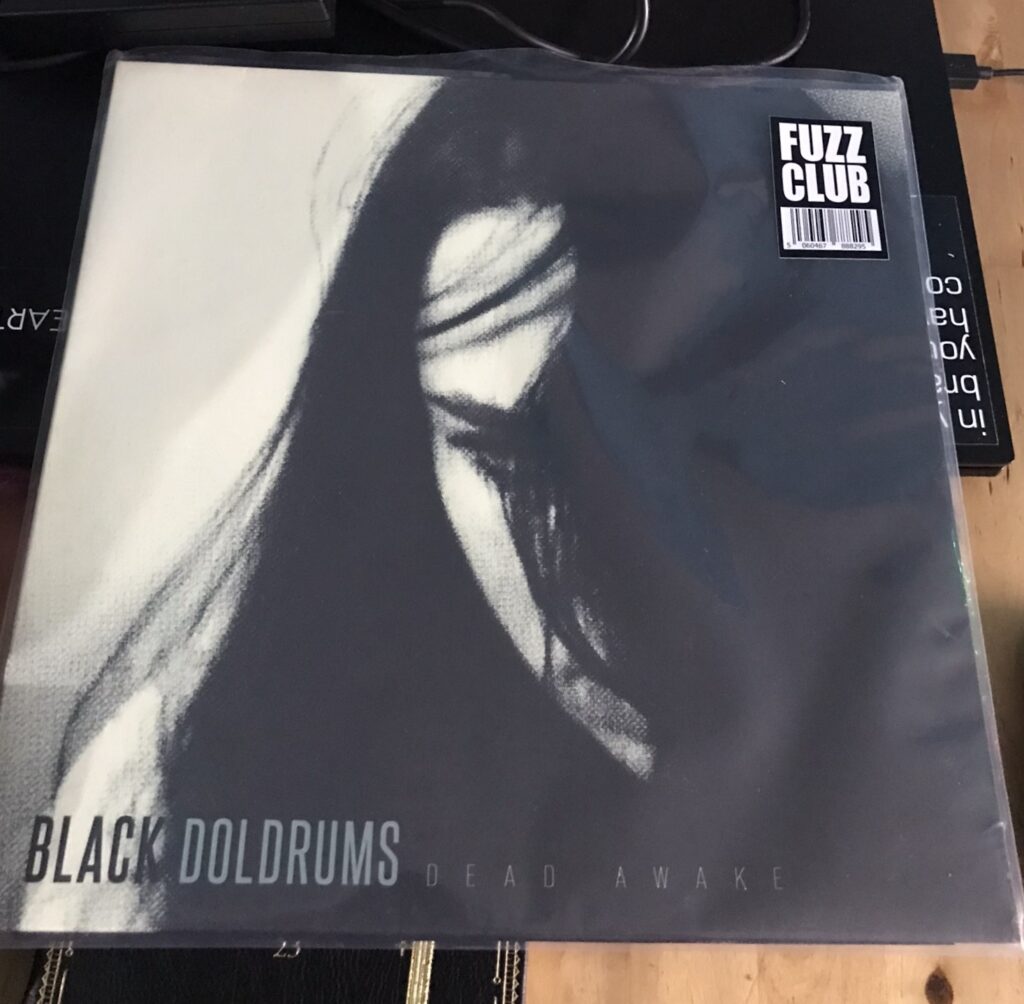 All in all, an auspicious start to a music-packed week.