Day three, and another six bands. By any sensible measure, the festival should have been turning into some kind an endurance event by then, but I was fresh and ready to go.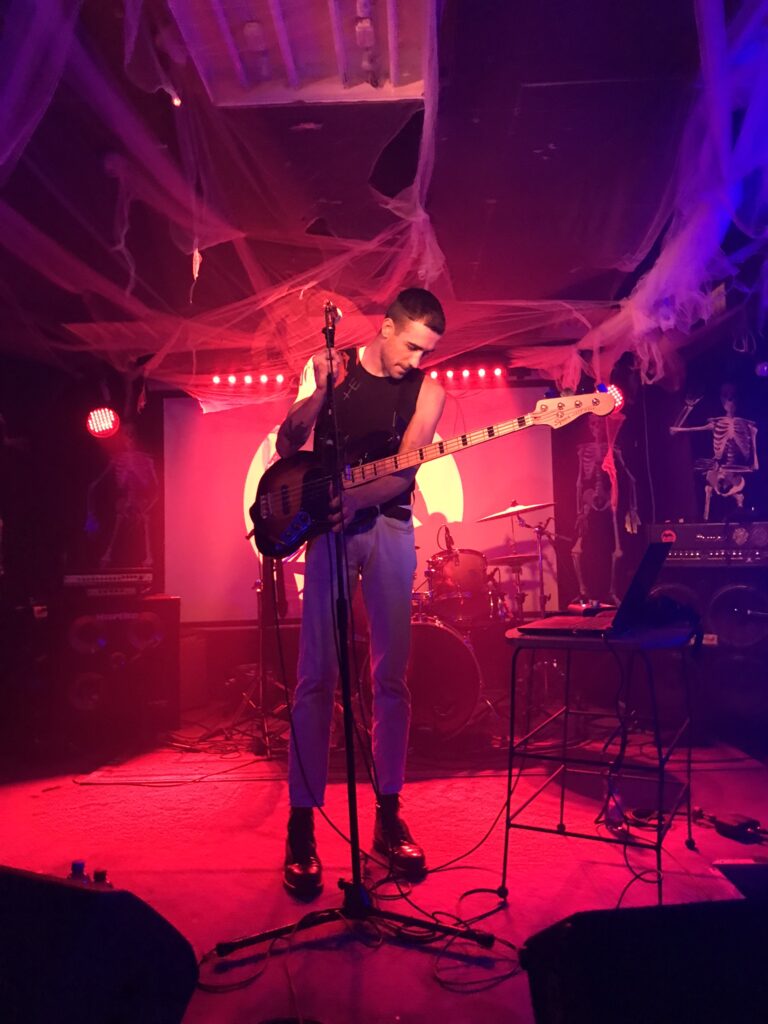 Saturday started with Morwan, the Ukrainian performer of the night. I have one of the albums and love it very much, so I had Expectations. Which were met and shattered. Also again, one guy, a bass and a laptop put on a far more interesting performance than you'd think possible. The depth and layering on the albums came to life on the stage. Also, again some emotional words about the situation in Ukraine – cue more crying. It's not often the opening act gets a mosh pit started (this was a theme for the evening). A huggy and emotional mosh pit, but a mosh pit nonetheless. This payday I'm buying the rest of the back catalogue and I will travel stupid distances to see him live again – if he could ever tour with a full band it would be beyond amazing.
As an aside, the DJs at the afterparty played one of his songs and the dance floor ERUPTED! It was a magical experience.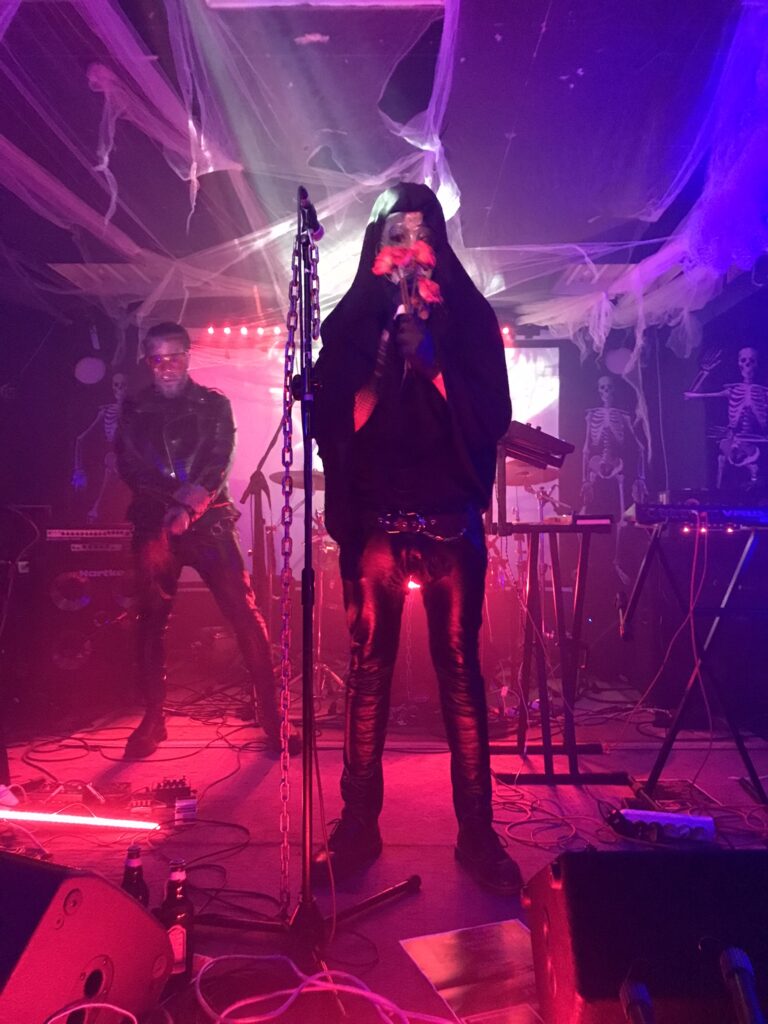 Next up were She Pleasures HerSelf, another guitar-synth combo from Portugal. If you've been around on the scene at all you've heard Dance with Her, but otherwise I'd not got around to checking them out before the festival. They put on a fantastic stage show which fits with the songs very well – they have costumes, they give out roses (I still have mine, it actually made a great accessory to my outfit for the night), Nuno plays drums standing up. I categorise them as the boy equivalent of what a colleague calls moan-core – bands like Boy Harsher and S Y Z Y G Y X (they even do a very fine cover of Boy Harsher's Pain). There was another enthusiastic mosh pit. Definitely an act to see again, as often as possible. I also took advantage of my down time the week after the festival to listen to their recorded output and it is fab.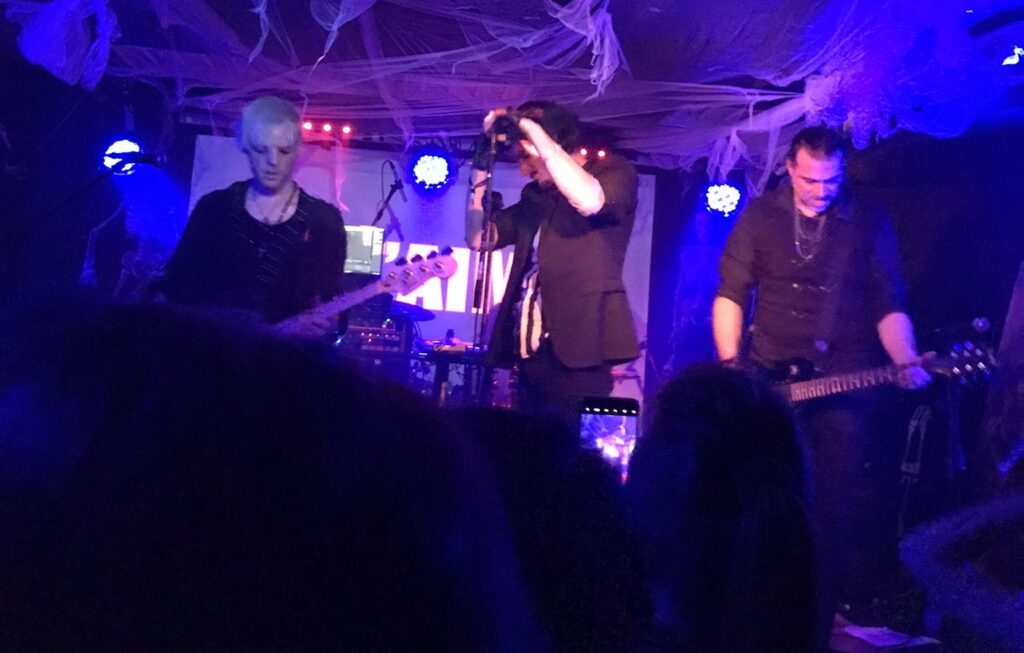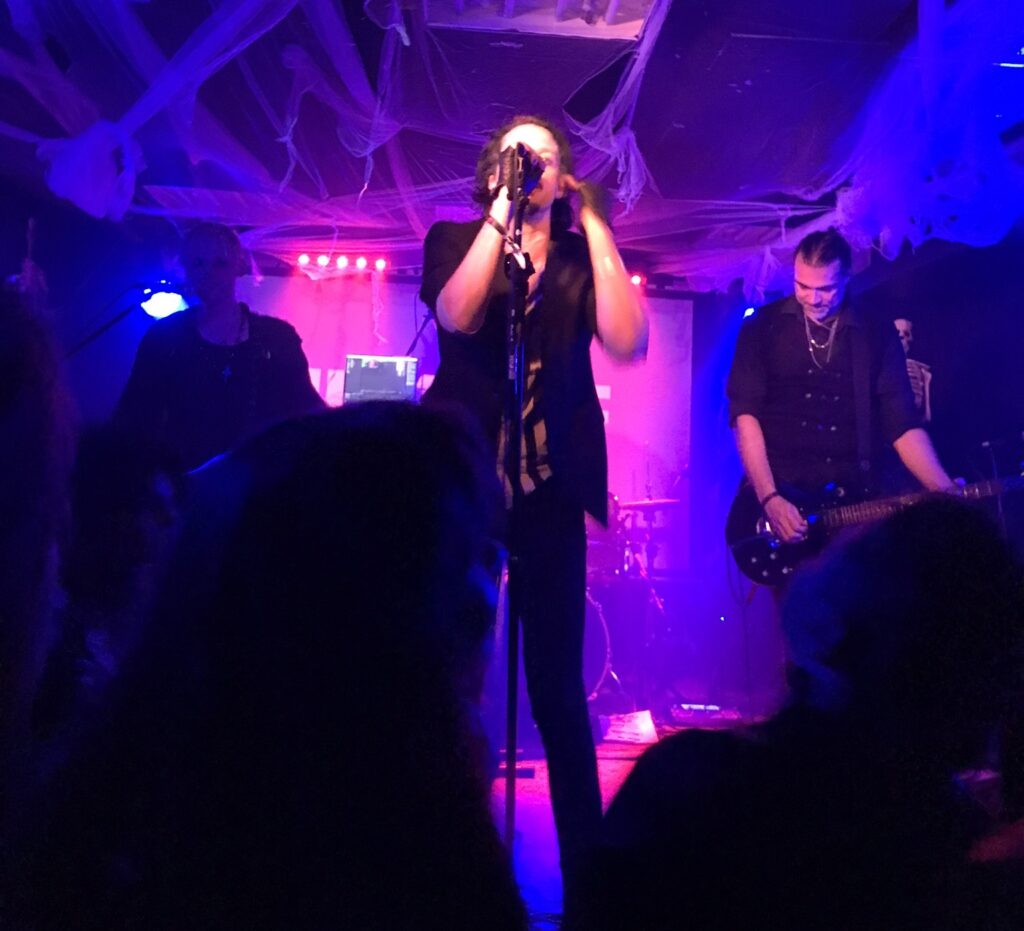 JE T'AIME are, on record, a perfectly nice post-punk coldwave outfit from France with a very distinct vocal sound which sets them apart. Live – Oh. My. God. So very, very intense, glorious barely controlled chaos. The singer was immersed in the posh pit at one point. There was enough going on onstage that I almost didn't notice they don't have a live drummer. So, the third band in a row that I will travel ridiculous distances to see. The new album is out on 1 November; you know what to do.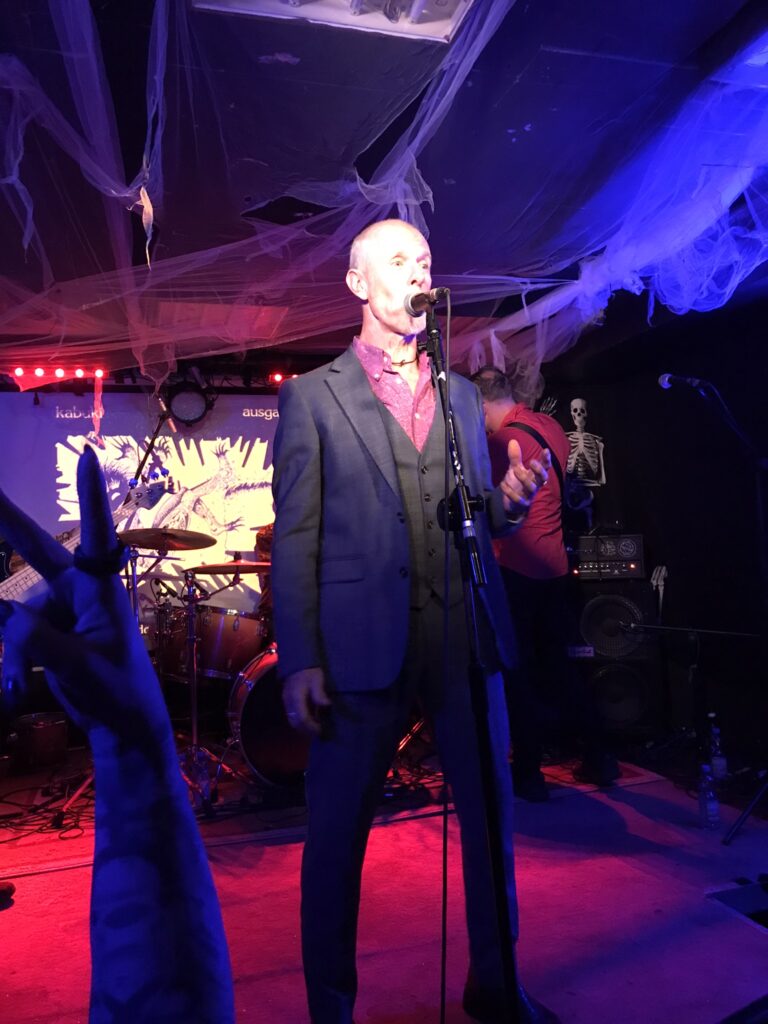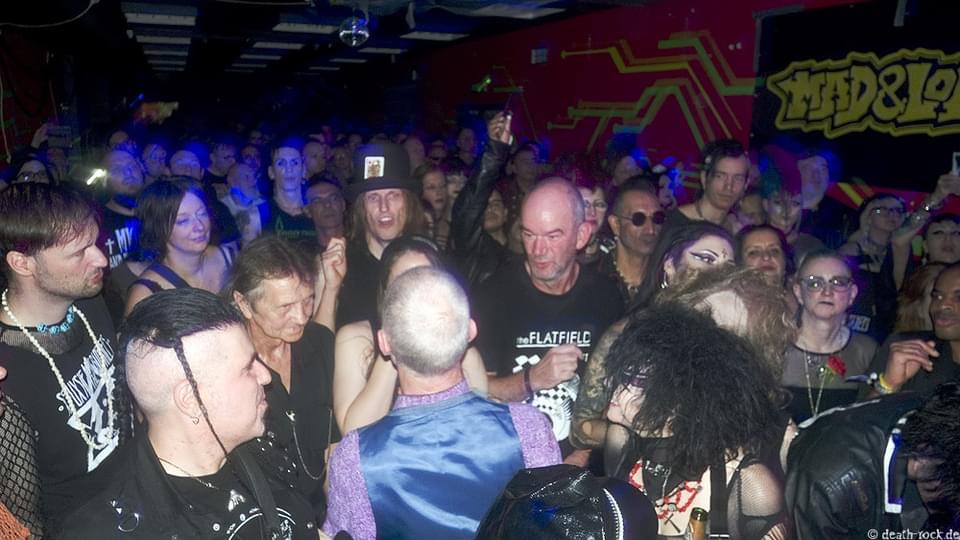 Post-punk legends Ausgang (UK) were up next. I had never seen them before but Expectations of them as well. They were utterly superb – Mark is an amazing performer, they were thoroughly professional, and they bring an amazing energy to a really fun body of work. There was a massive mosh pit throughout, as the massive bruise under my toenail can attest. Probably objectively the best performance of the night.
It had been a long night already and a longer weekend, and the venue was HOT after Ausgang so I went out for some food, hydration and socialising, and thus missed most of Sacred Legion's (IT) set. I didn't know anything about them, and they were too rock-y for me, so I stayed for two songs and went outside to cool down. However, I've since listened to the EP and like it very much – classic pun-y deathrock with vocals reminiscent of Rozz in places, so I would definitely give them another chance.
The final band for the evening, and festival, was 13th Chime (also UK)- another band that have been around forever, but are completely not my thing. They're good at what they do, the crowd were very enthusiastic. Even I had to admit they were fun, and admittedly they'd probably have been more so for me had I been less dead at that point.
I have to reluctantly admit that seeing all six bands to an extent to write a good review isn't really practicable for me – I really have to learn to choose one or two to take a break from. Partly because I was physically shattered, but also because there were so many excellent people that I didn't have time to properly catch up with. I know, this is the very definition of a First World Problem.
JE T'AIME were the band of the night for me, closely followed by Morwan.
I may have been nearly dead, but the skills of DJs Yggdrasil and Exploding Boy kept me bouncig around the afterparty for hours past any sane stopping point.
In short, between the setting (both Wroclaw in general and the venue in particular), the bands and the overwhelming friendliness of the crowd, this has become my absolute favourite festival, and bring on the next one, whether in Wroclaw again or in Ukraine. In all seriousness, it was only my second visit but stepping into Centrum Reanimacji Kultury was exactly like coming home.