I didn't want to come home from the Continent, but two of my most eagerly-anticipated gigs of the year were about to happen in my own back yard, so I reluctantly dragged myself away from Berlin.
Flag Promotions events are always an endurance test with a lot of bands on the bill. I had good intentions of catching everything, but I ran into a friend I hadn't seen in about 20 years in the bar so missed the first act, Melodi, completely.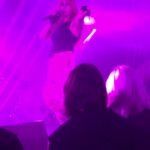 We made our way into the band room in time for Vanilla Sugar. A while ago one of our group commented that we hadn't seen a bad support act since live music started up again. Our luck had to run out sooner or later and tonight was the night. There was nothing about this act that appealed to me, much as it pains me to put down a solo female artist. The music was like shouty techno Spice Girls which did nothing for me. There was a lot of hair and posturing and oh so much pink, including an overwhelming lighting wash.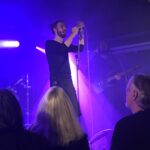 Things picked up with Auger. I'd heard good things about them but (not for the first time and not for the last) I didn't have time to listen to their stuff before the gig. Another duo – singer and guitarist – they serve up catchy, stompy tunes in the vein of Covenant or VNV Nation, but better than either. Compelling and, dare I say, anthemic. I'm definitely interested, but would probably only listen to them as a running soundtrack. I'd see them again though.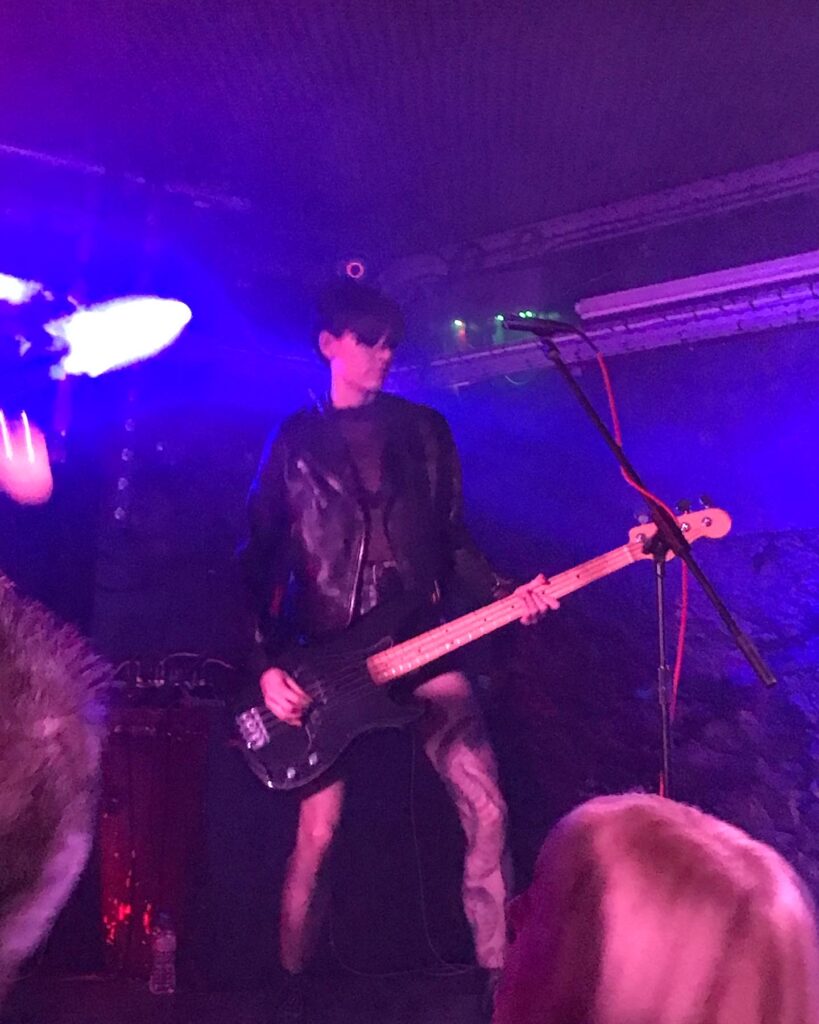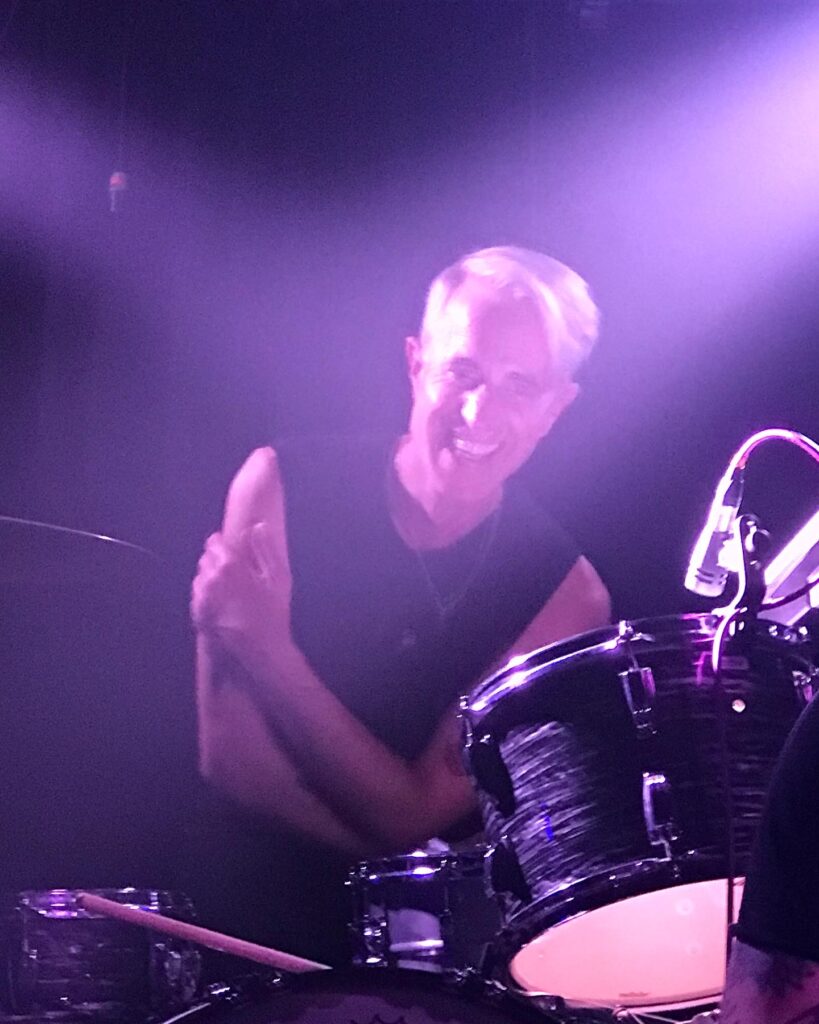 I am a relative latecomer to Actors. They were one of the first bands I discovered during lockdown and it was love at first listening. It's not an exaggeration to say that How Deep is the Hole and Like U Want 2 saved my life – for weeks I'd go for my daily allowed walk with those two songs on repeat. I was possibly looking forward more to this gig than anything else this year.  Did they deliver? Oh yes, and then some – the set was magical from start to finish. I'm astonished I took any pictures, I was so caught up in the music. I adore every single note they've recorded, and live it is more raw but still as compelling and emotional. All four members are great performers and Jason is a charismatic front man. Go buy the whole back catalogue now, and go out of your way to see them live.
I've gone to A LOT of concerts this year, and this was definitely a highlight, even coming more or less straight off the plane from seeing The Cure three nights in a row.
They're also incredibly nice people – Jason and Adam were gracious when I fan-girled accepted my compliment about their music saving my life with grace. I used to be too embarrassed to say things like that, but then I spent years puting on events with writers and learned that yes, artists do want to hear that stuff, it's what makes everything they do worthwhile. I don't usually include my selfies with the band, but these are just too sweet not to share.