Middle day – body weight in pierogies eaten, hair sufficiently backcombed, here we go again!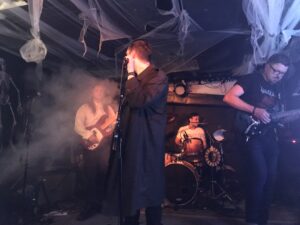 The opening act was today's Ukrainian band, Кадриль (Quadrille) who, as we have come to expect, set the bar high for the evening. I listened to their album (Arrogance) when it came out and thought it was pretty good. They don't look like I expected – I was expecting skinny spiky-haired deathrock bois. Their music is on the punk-y end of the goth/deathrock spectrum and they put on a fast-paced high energy show. Although their performance was less gut-wrenching than Gentle Ropes, they still had the obligatory anti-Russia rant and I cried (again). They too were more intense live than on record (again, some stuff has happened since recording). I have since listened to the album a couple more times and it is growing on me. Another band that should be on your radar now.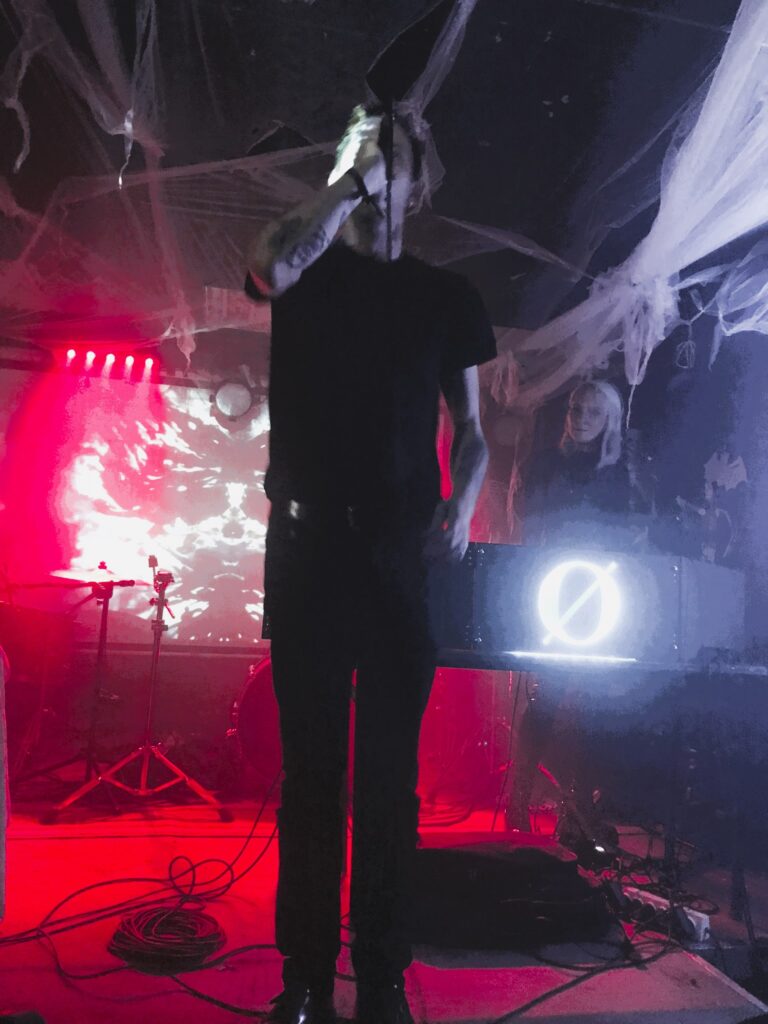 Next up were Hammershøi, who are a French (so very French – the singer turns up on stage in a trench coat and beret and the keyboardist in a black turtleneck) synthwave outfit. On album I like some of the songs very much, others are too bleepy for my taste. They were one of the few bands that didn't have a live drummer. It's a set-up that can be difficult to make interesting live, but they have a backdrop video and, more importantly, the singer puts on a really lively performance – he was one of many singers this weekend who ended up wandering through the crowd (right next to me, as can be seen in some of the videos posted on YouTube), and it was a lot of fun – much better than I expected.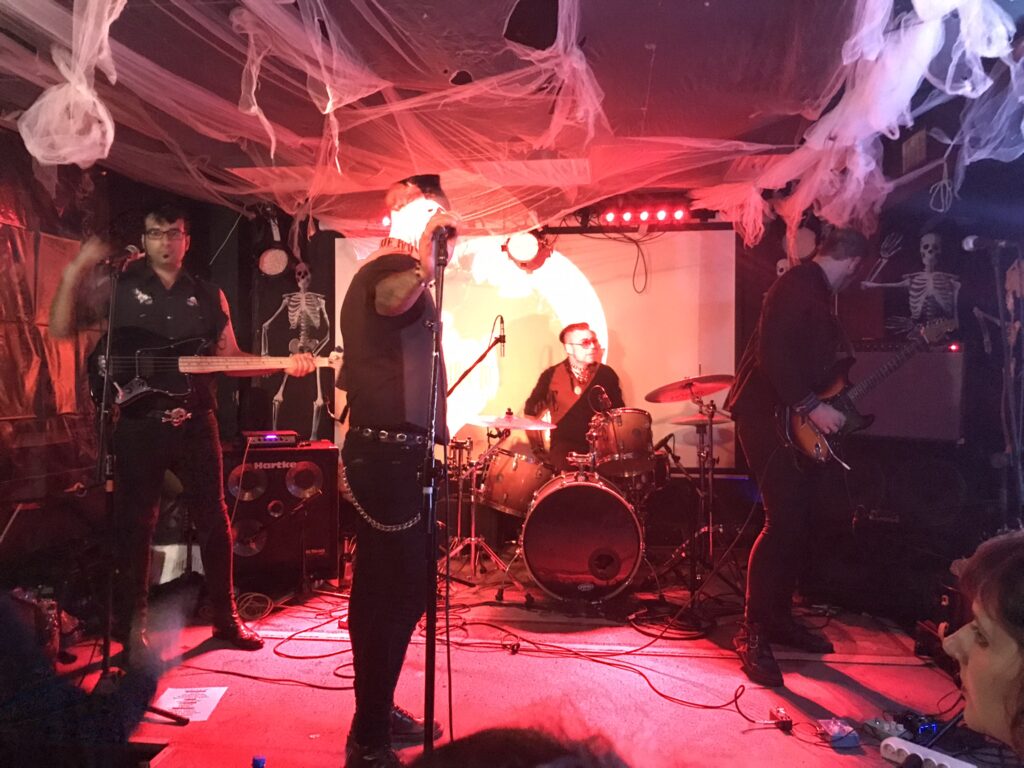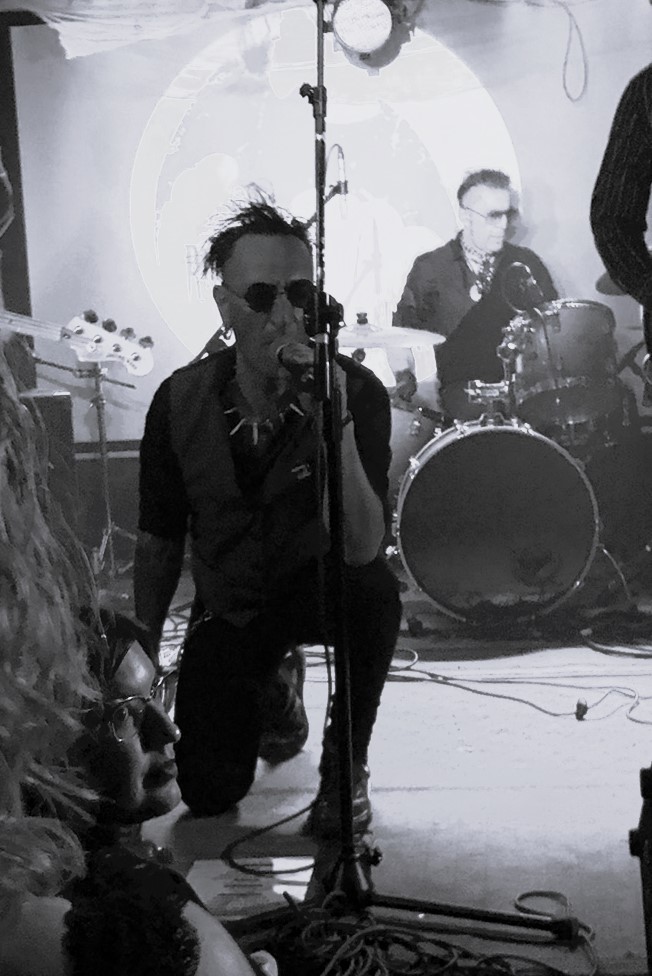 Santa Espina are a Barcelona-based deathrock outfit. At this point your humble correspondent was somewhat the worse for wear following an encounter with Soplica shots, so I'm not able to give the best account of their performance. As I recall they did a straight-up punk-y set which had the crowd bouncing along. I didn't have time to check out their work before the festival, but what I saw prompted me to give them a spin while I was on the road last week – it's really enjoyable deathrock – fairly straightforward but with enough effects to be interesting. Another band that are well worth both seeing live and listening to at home!
(RTTB really is the festival that just keeps on giving!)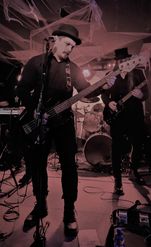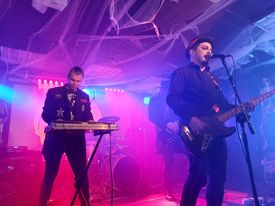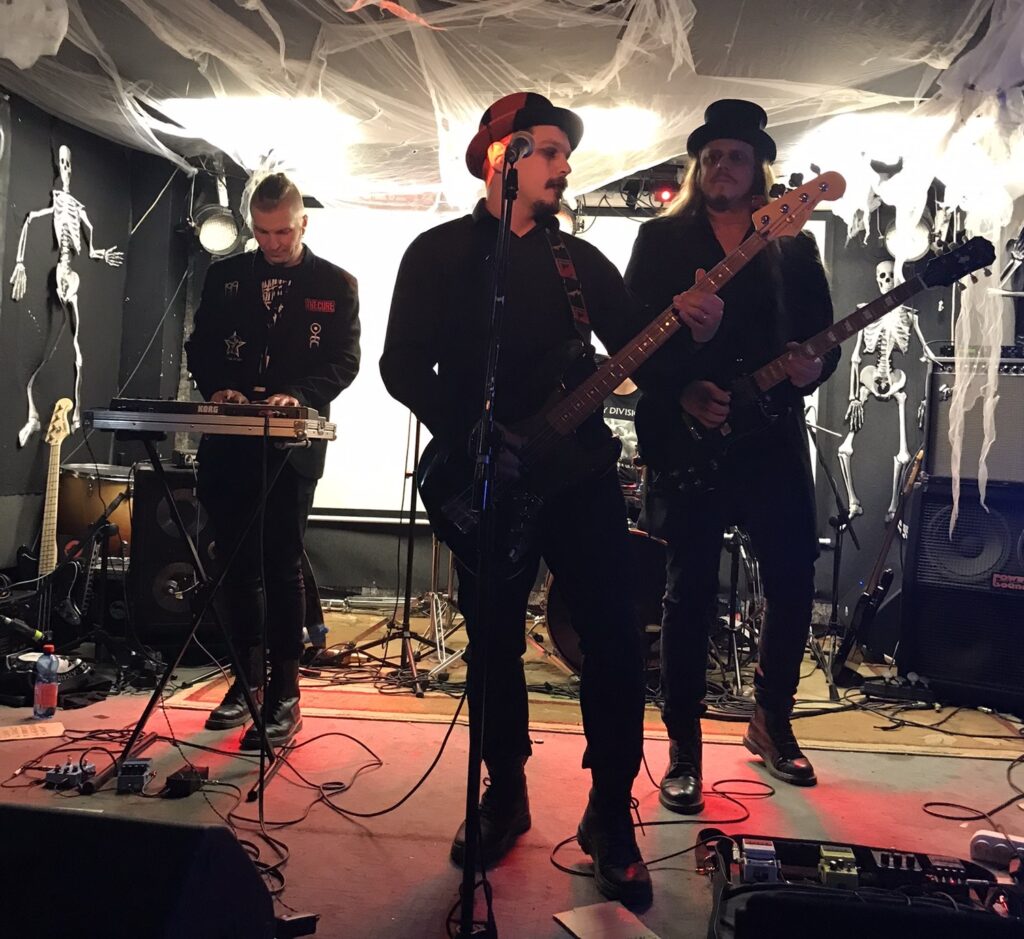 I realised that the evening was young and there were still three bands to go, so I went in search of food and a lot of water, because The Flatfield from Helsinki were next, one of the bands I had travelled specifically to see. I fell in love with their latest album when it was released a couple of months back. They have apost-punk sound featuring both guitar and synth. They are excellent musicians, have great tunes and a real stage presence. There was some suspense as to whether the very tall guitarist's top hat would have a close encounter with the ceiling. I had expectations and they were more than met. Yet another band that you really must make yourself familiar with if you're not already.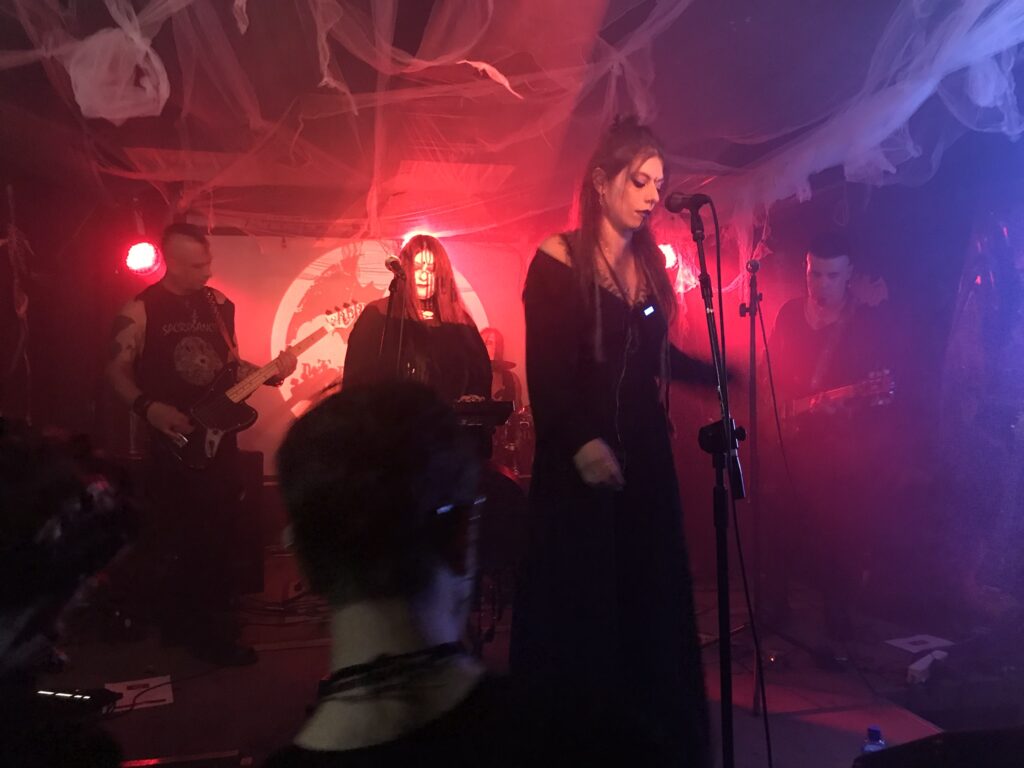 I'm a big fan of Noktva and had been looking forward to seeing them play, but by the 5th band of the second evening, it was getting hot in the venue and I was rapidly running out of energy. At the start of the set the sound was a bit weak and the material wasn't translating at all well to the live experience for me, so when they had to take a break for technical difficulties I went outside to get some air and didn't get back in until the last two songs – the sound and the atmosphere had improved so I probably missed the best bit of the set.
(I think I need to reconcile myself to having to miss some of the bands towards the end of the evening, but usually my aim is to check out new bands so that's not the end of the world).
Finally on Friday night was Senex IV, another band I'd not heard of despite them being from the UK. Not my cup of tea at all – a very straight-ahead rock sound. But the fans had a great time.
The afterparty was great again, but both my partner in crime and I were somewhat dead so I didn't manage to stay as late.