bloody/bath are a five-piece outfit from Northampton. They were a splendid surprise, serving up a high-energy pop-punk sound somewhat reminiscent of the Pixies. The audience bounced along happily and we were nicely warmed up for the main event.
I have since checked them out on Bandcamp and their recorded sound is more along shoegaze/postpunk lines, i.e. exactly my thing. I will definitely be on the lookout for the next time they come through town.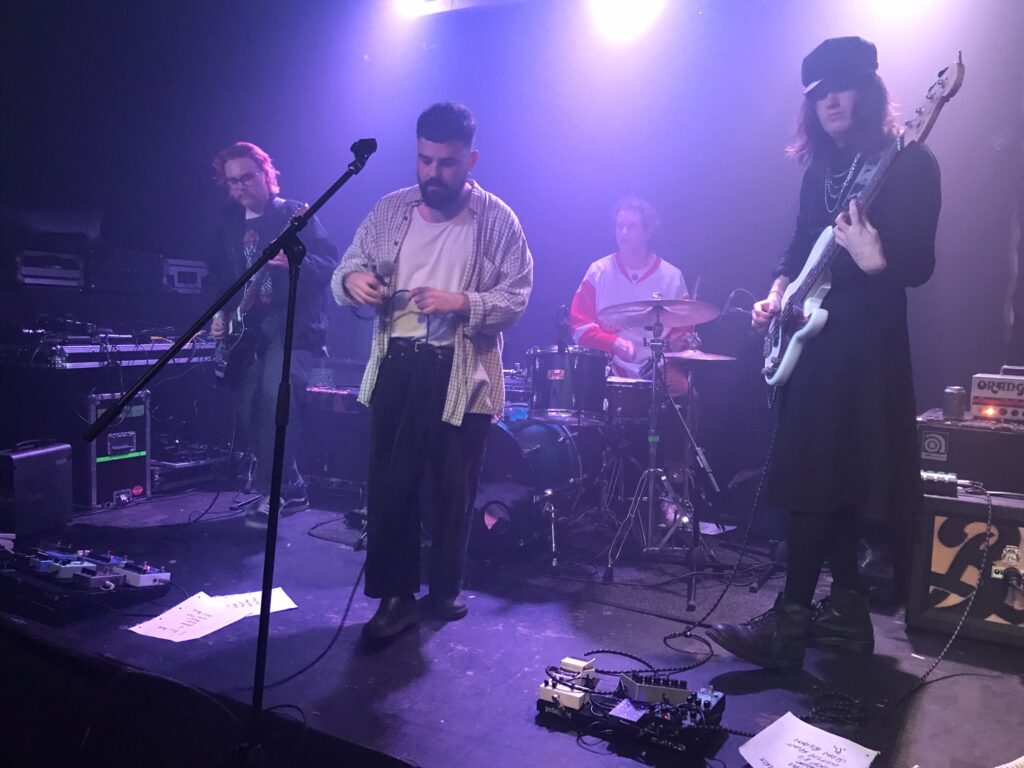 On record, Ritual Howls do the most amazing southern gothic atmospheric tunes that transport me alternatively to dusty open road or to a live oak-filled cemetery. They are so reminiscent of the work of Rowland S Howard and The First Born is Dead-era Bad Seeds that I have to check the liner notes to reassure myself Mick Harvey wasn't the producer. Alone Together is the perfect example.
Live, they are another thing altogether. They are intense (so, so intense), and (to people who've experienced less of this sort of thing than me) menacing at times. And loud. Very, very loud. It's been a very long time since I was at a gig where the bass reverberated through my entire body like that. The set was short because the band got stuck in traffic on the way down from Glasgow and were running late, but nobody felt that we had been short-changed. General consesnsus was that we had just witnessed something powerful and amazing and when do we get our next fix?
Ritual Howls are playing at Wave Gotic Treffen shortly, and I had them on my "bands I can miss because I will have recently seen them" list but they've been bumped into my Top 10 – I need to witness this again. So do you if you get the chance.