Kite & Youth Code – Dalhalla – 02.09.2023
My normal approach when travelling to see live music is "how many bands can I see for the least amount of money?". In a complete departure from that, last weekend I went all the way to the far end of Sweden to see one band.
As soon as this show was announced I knew that I *had* to find a way to go.
Seeing Kite in Sweden would be special enough, but add in "at Dalhalla" – a concert venue in a disused quarry outside Rättvik, 300-odd kilometres northwest of Stockholm – this trip was not optional.
I've seen Kite twice before – at Wave Gotik Treffen in 2022 in the sauna that is Haus Leipzig when it's 28 degrees outside, and earlier this year in a tiny club in south London with a capacity of 220 people. Two completely different experiences, neither of which prepared me for what was to come.
Everything about this was epic and bordered on unbelievable. As we were walking from our coach into the grounds everyone suddenly stopped when the venue proper came into view. I'd seen photos but I was unprepared for the sheer scale of the place – it was quite literally jaw-dropping.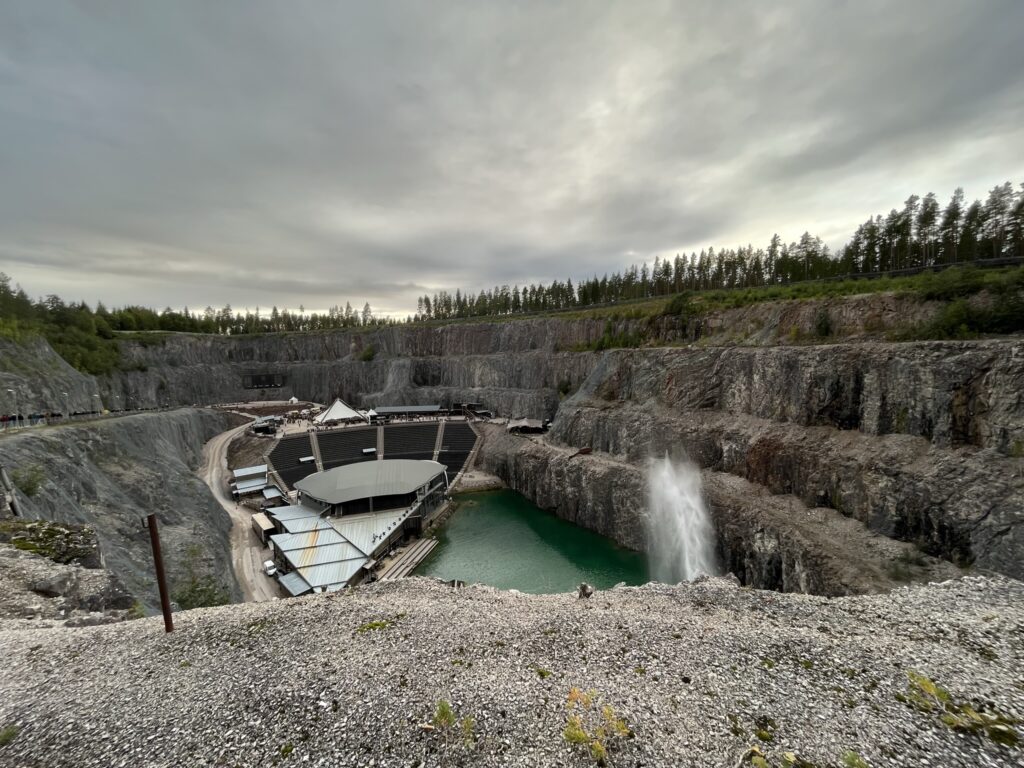 Since I bought a standing ticket and I hadn't come all this way to not be in the front row, as soon as they let us into the standing area I camped out right at the front.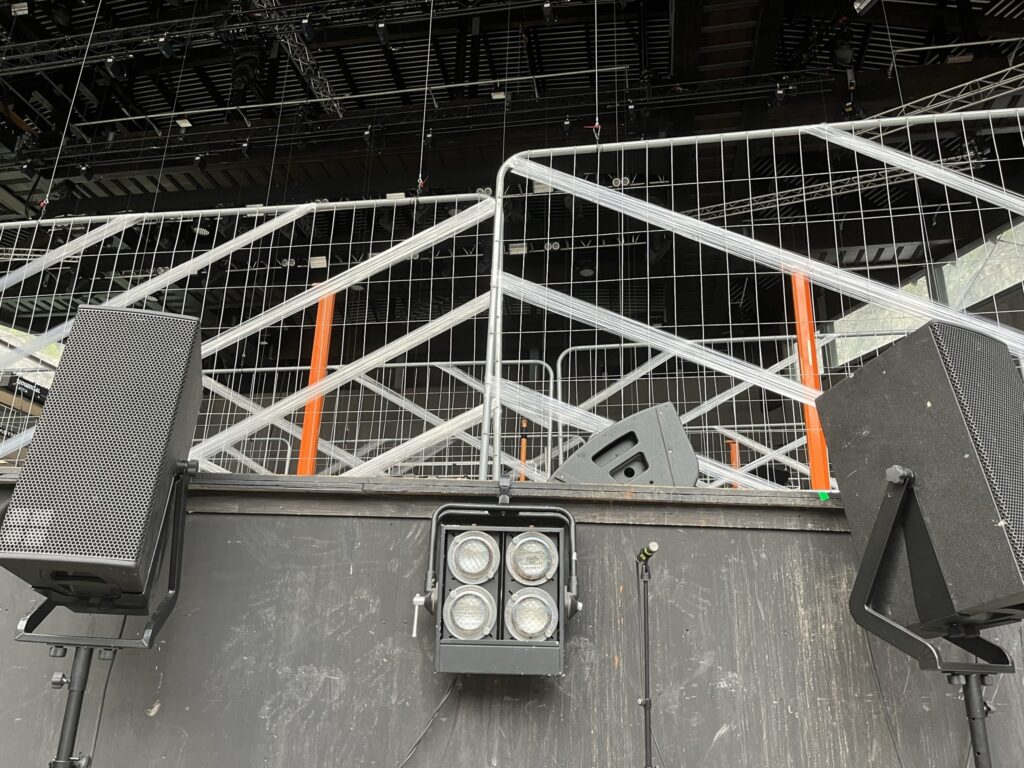 Turning around and looking up at the rows of seats was another heart-stopping experience as I struggled to process the fact that SIX THOUSAND people made the pilgrimage to see two synth nerds in a place that is local to very few people and a lot of moose. I knew Kite are big in Sweden and I'd read the number but until I was looking at it, the implications didn't sink in. I don't use the word pilgrimage lightly – I can make an argument that it is a modern secular manifestation of exactly that.
The support band was Youth Code – they do a hip-hop industrial noise thing that is not my cup of tea at all, but it was a very raw performance – they'd lost a close friend a week ago and speaking of things I struggle to process, doing a show at such a time is on that list. Kite's equipment took up nearly the whole stage, so the singer ended up performing from the crowd. I'm not sure how much fun that was for anyone who wasn't in the immediate vicinity, but it was really something, raw and intense.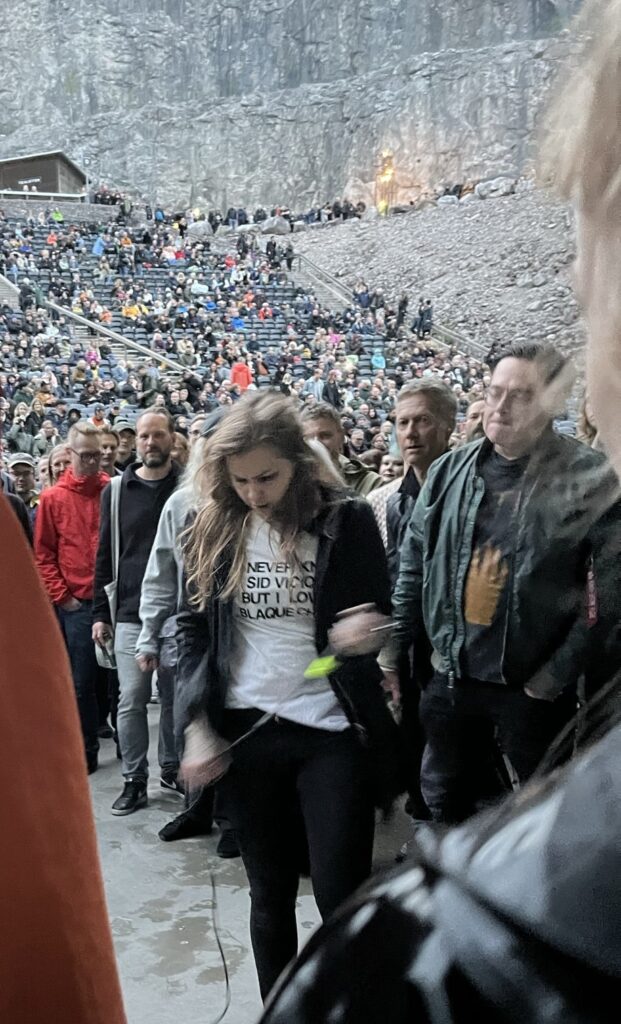 You might wonder how two guys and their synths could take up a stage that size, even given that they bring the most synths I've ever seen in one place in my life. A lot of work went into the set design, which was Art, and they used musicians (drums, French horn and violin) and backing singers. The set featured rows of chain-link fence with fluorescent lighting which were periodically raised and lowered throughout, giving Niklas lot of opportunity to do a tortured "I'm trapped" act.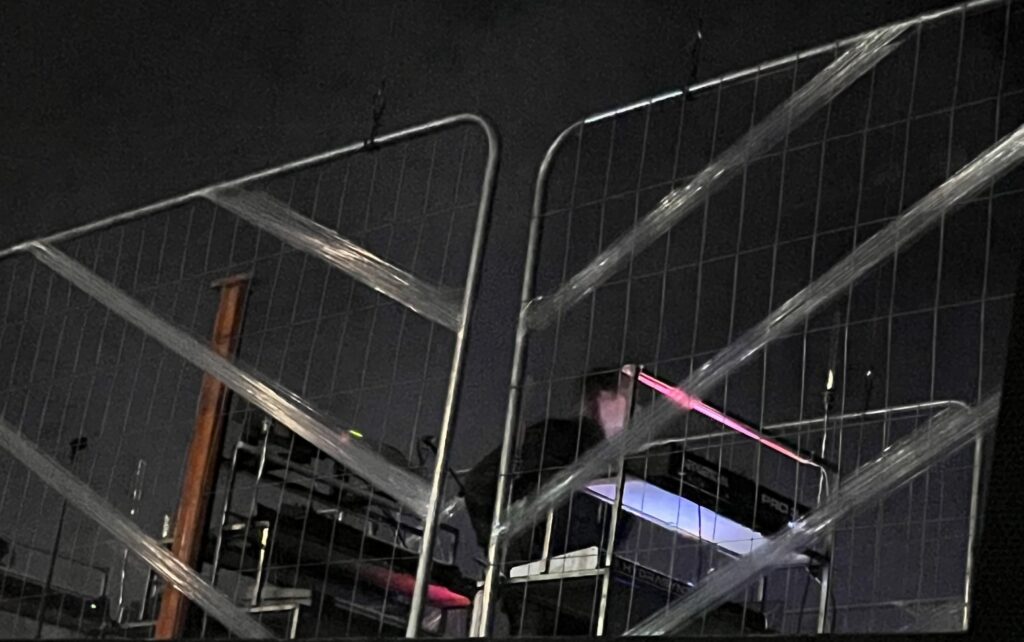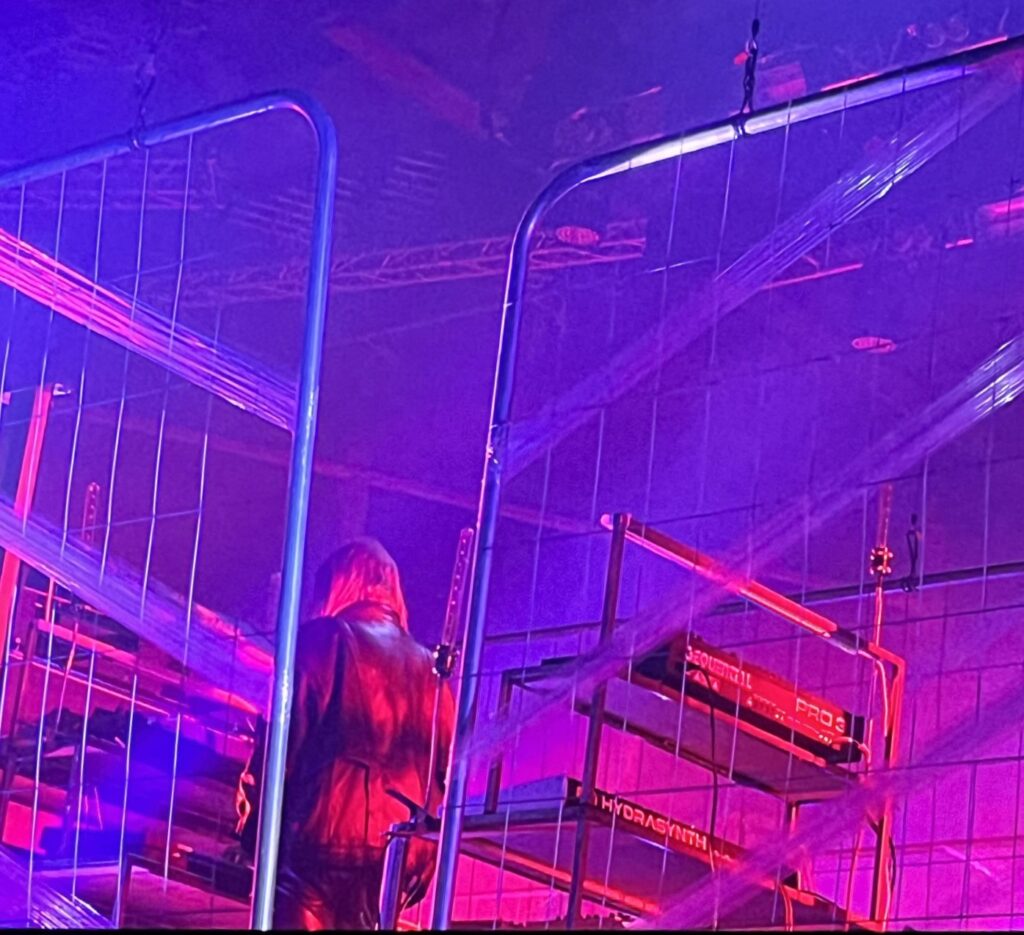 I hadn't anticipated how high the stage would be, nor how far back some of the set was, so just this once the front row may not have been the best place to be to take in the whole spectacle. I'm fairly confident there will eventually be a video release, and so while I missed some of the frills, I had a great view of Nicklas and Christian and I could see the silhouettes against the backdrop of the stone.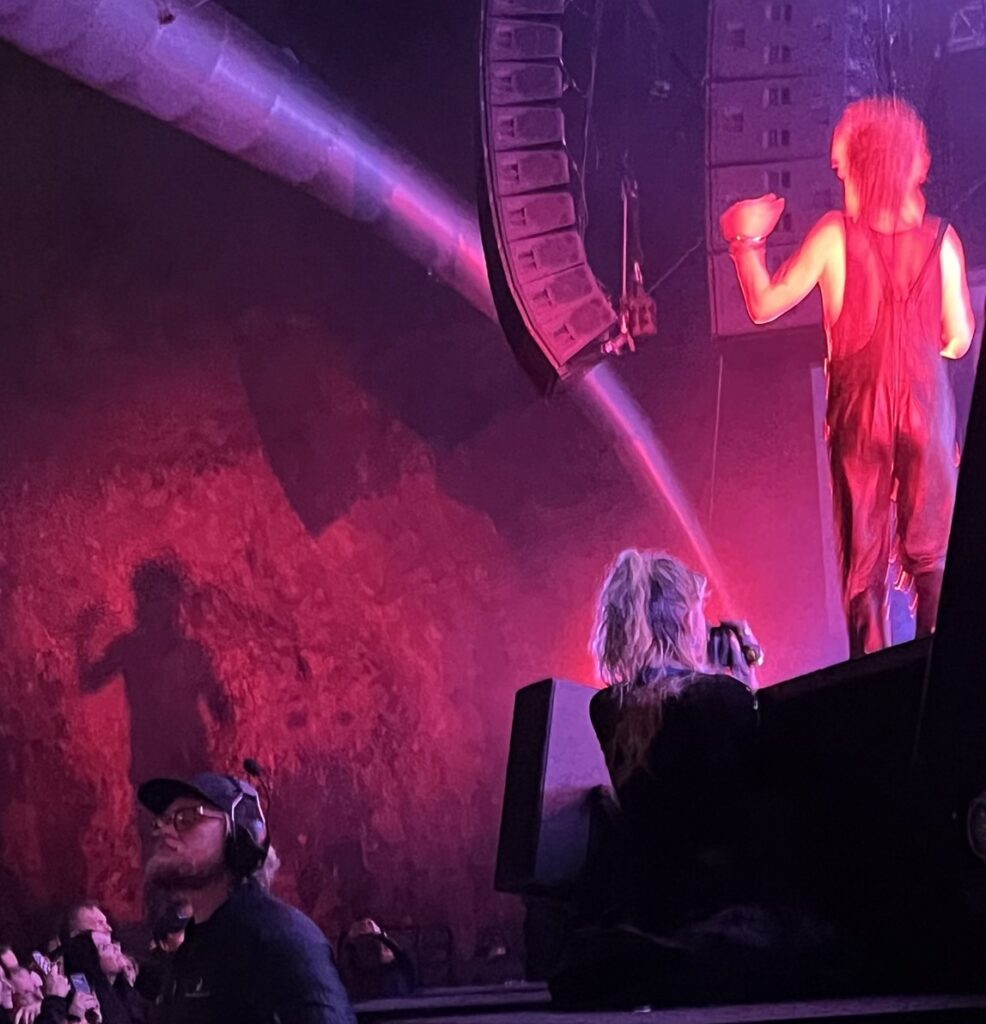 The first time I saw Kite I cried. A lot – Up for Life nearly destroyed me. Nowadays they lean more into the dramatic and majestic elements of the material but all the songs are still emotional as hell. I didn't cry this time (no Up for Life, for a start), but came close during Hills and Bocelli.
I hope there's a live album – the live versions of many songs were very different from the recorded, much more so than on the Live at the Royal Opera House album. In particular, Hand out the Drugs, Dance Again and Johnny Boy were quite different in ways that added new dimensions to the songs.
Dance Again is one of the songs that saved my life in first lockdown. The rendition tonight was spectacular. They left the stage with a backing track running which was nothing I'd heard before. After a few minutes recognisable elements of the song started to drop in – taking the running time to about 10 minutes.
I had intended to film Johnny Boy if it was included (it wasn't last time) but they got some way into it before I realised which track it was, so I have a clip of the last couple minutes.
In the weeks running up to the trip I seriously wondered about the sanity of making this trek – by myself, in a really expensive country where I don't speak the language – to see one band. And then I loved Stockholm but stressed about finding the charter bus at the bus station (need not have – get to bus station, look at departures board: 14:15 – Dalhalla – bay 18.) The minute I first saw the performance area, all those doubts went away. It is probably the most ridiculous thing I've ever done in a very long line of ridiculous things. But the gamble paid off – everything about it from the setting to every element of the performance was almost indescribably wonderful. It's taken me a week to write this review because I was still processing what I just experienced.