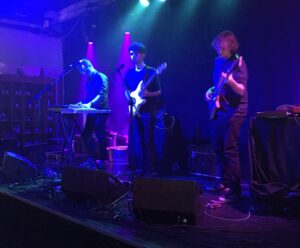 Fusea are a three-piece outfit from Exeter and were a surprise treat – they serve up a lovely dreampop/shoegaze sound with a strong Cure vibe, including the vocals. I'd not heard of them before but I was enchanted and, as they're based not too far from me, hope to be able to see them again.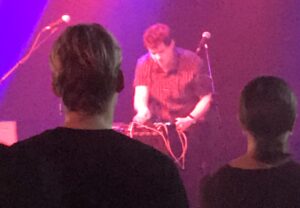 Finlay Shakespeare is a man and his synth. I really liked the first track, a synthpop number with an underlay of crunchy reverb-y bass which shouldn't have worked but did. From there the set got less interesting to me, seeming to be a demonstration of neat effects the synth can do. The last two tracks were more straightforward dance tracks and while not exactly my thing, were fun.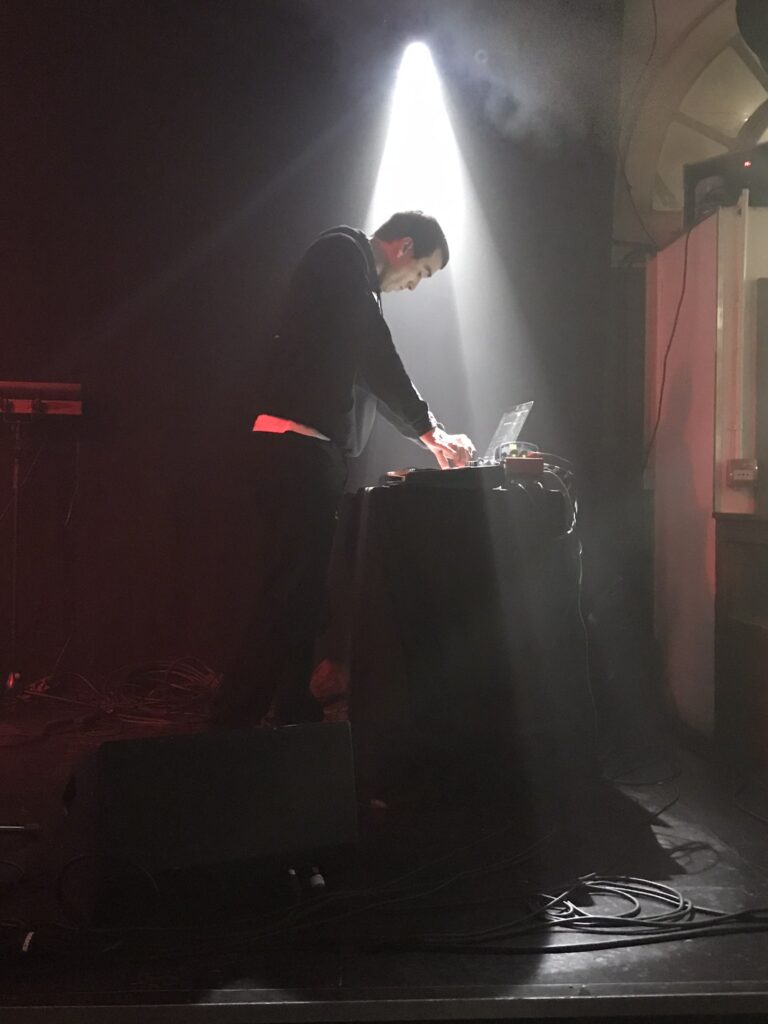 Lust for Youth are a new band to me but have been going for at least 10 years. Based in Copenhagen, they describe themselves as "Scandinavian antidepressants". I've dipped into the back catalogue a bit but listened to the latest album from 2019 quite a bit in the last week – it's a minimal, shoegaze-y, postpunk sound that didn't seem much at first but has been growing on me.
The sound wasn't great and got worse as the set went on, but the live performance gave me a new appreciation of the guitar parts which, to be honest, I hadn't really noticed before. The overall sound was more intense and less minimal than the recorded version. They rolled out a new tune, which I managed to capture on video. Despite the sound, I had fun getting lost in the guitar sounds and generally bouncing around. The latest album somehow threw itself into my arms on the way out, and look forward to paying more attention to the guitar parts.